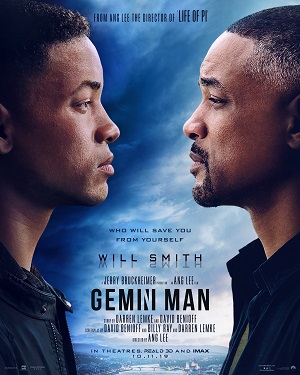 [Rating: Swiss Fist]

It's been awhile since Will Smith was The King of Summer Movies. Long gone are the days of Independence Day and the Men in Black films ruling the box office. Personally, I'm looking forward to Bad Boys for Life in January. But he can still command a movie, especially an action flick.
So, here we are in October, and he's back on the screen with director Ang Lee in Gemini Man, playing an aging assassin on the verge of retirement, who comes up against his greatest foe: a younger cloned version of himself. With its promise of stunning visual effects, the expectations on this one are big. After all, Lee was the one who brought us Life of Pi. Combine with it being produced by action movie powerhouse Jerry Bruckheimer, the question arises, "Did this triple threat deliver?"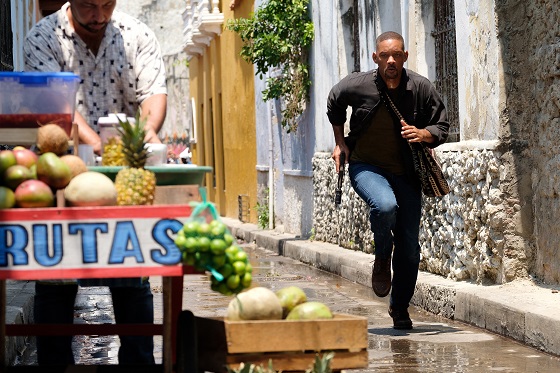 Simply put, Gemini Man is an intelligent action thriller that just needed more action. While I enjoyed the film overall, it relies more on the wow factor of the visual effects between the two Will Smith characters and less on the action. The script, primarily written by Game of Thrones co-showrunner David Benioff, did nothing to develop the characters. This is a shame because there were so many great performances! Besides Smith, who basically played two different characters, Mary Elizabeth Winstead, Clive Owen, and Benedict Wong all deliver what they can with the script they were given.
Winstead, who will always be Scott Pilgrim vs. the World's Ramona Flowers to me, plays Danny, a government agent who initially is brought in to do surveillance on Smith's Henry Brogan but quickly decides to help him find out why he's being hunted. I liked that they didn't set her up for the stereotypes of "damsel in distress" but it seems like the initial chemistry between her and Smith was ripped out during re-writes or simply forgotten about once the plot started moving.
Another underused talent was Clive Owen. He's the creator of the young Will Smith clone, Junior, and supposedly a borderline maniac. Why not play up on this and let the audience see more of his villainous side? Owen gives a touch of existentialism, that Lee's movies are known for, toward the end of the film's climax. More of that would've reminded me that I'm watching a film by the auteur that brought me Piscine Patel and Ennis Del Mar.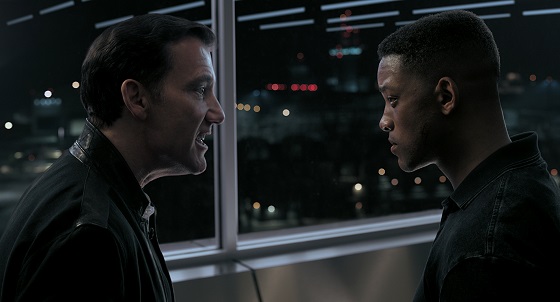 The main draw of this movie may be Will Smith but the attraction will be the visual effects used to create his dual roles. A far cry from the days of split screen technology, Weta Digital delivers awesome fight scenes that make you forget that it's Will Smith playing both Henry Brogan and Junior. The young clone looks a little like Smith during his Fresh Prince of Bel Air days but he's so conflicted that it visually shows in his permanent scrunched up brow. All the scenes look great until the end, when he's shown from afar in daylight.
The audible groans in the audience concurred with my thoughts that it seems the technology only outperforms in darker scenes. Give Disney and ILM credit for the visual effects used in making a young Robert Downey Jr. in Captain America: Civil War, as well as what they did in Rogue One with Grand Moff Tarkin and Princess Leia, among other movies. Some people knit picked the CGI but it looked good in dark scenes AND in daytime as well.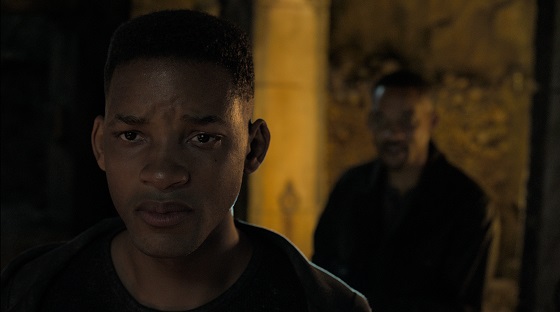 I think most movie watchers throughout the world will not get the full experience of this movie because of the limited theaters willing to show it how Lee wanted it viewed. Like his last film, Billy Lynn's Long Halftime Walk, Lee would like audiences to watch Gemini Man on screens with the super high 120 frame rate in 4K 3D, which is very limited in availability, especially here in the United States. I would be willing to see it again if I could see it like this. Most will see it on regular movie screens and at home on their TVs, and that's a shame.
In the end, the sum of Smith, Lee, and Bruckheimer, was not greater than the whole. Smith shines (twice) but everything delivers less potentiality than what they're normally known for.