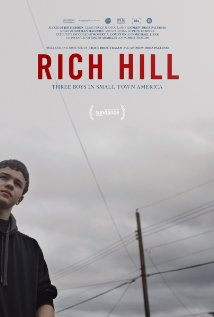 True/False Film Fest, which started Thursday night and runs through the weekend, is definitely the best place to see new documentaries that you may not be able to see anywhere else. The crowds this year are even bigger then they were last year, which may or may not be a good thing for the people that live in Columbia, MO.
Rich Hill (2014) – Minor Rock Fist Up
I started the festival off by seeing Rich Hill, directed by cousins Andrew Droz Palermo and Tracy Droz Tragos, a film following three teenage boys growing up in Rich Hill, Missouri and the trials and tribulations that they and their families face on a day-to-day basis. The boys, Harley, Andrew, and Appachey share different life struggles but try not to let them define who they are.
Although the film focuses on the struggles that the boys face, the film really shines on the different personalities and quirks of each boy. This allows you to empathize with the characters and what really in the end makes them memorable. After awhile, you can assume what is going to happen with the boys and their families, which drags the film along. The film could potentially show Rich Hill in a negative light but it strengthens the idea of community and how important it can be. No matter what though, you just want the best for all of the boys in the end.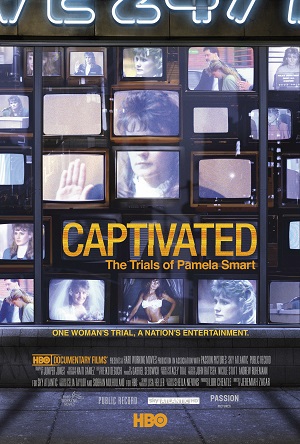 Captivated:  The Trials of Pamela Smart (2014) – Solid Rock Fist Up
Where to begin with Captivated: The Trials of Pamela Smart…
If you were around in the early 90's you may know about Pamela Smart, the high school teacher who was convicted of first-degree murder and conspiracy to commit murder while supposedly involved in a love triangle with three of her students. Director Jeremiah Zagar comprises the film from appropriated media coverage from news stations, talk shows, newspapers, etc that depicted Pamela Smart in a harsh light.
The thing that moved me most about this film was that it was all based around he said/she said and no one could really pin down an exact account of the happenings. The media didn't help with that either, constantly depicting her in a negative light, which viewers agreed with. Alongside the appropriated media was a talking-head style documentary which added to the tension of what you should believe.
The film empathizes with Pamela Smart and puts the judicial system on trial, begging for Pamela Smart to be given a fair trial,even today, which I feel is the least we can do.