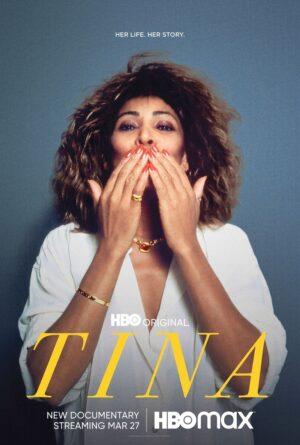 [Rating: Rock Fist Way Up]
Now streaming on HBO Max.

Tina Turner is simply the best.
In her six decades working and gracing stages around the planet with awe-inspiring presence as the "Queen of Rock 'n' Roll," Turner has created a name for herself and fought her way to become one of the most exciting and entertaining women ever in the history of music. Since she is no longer performing, it is only right that Turner finally tells her story on film, and as a final goodbye to fans, Tina (directed by Dan Lindsay and T.J. Martin) is a riveting look back on her career highs and lows that ultimately shot her back to stardom in a comeback like no other.
Turner takes full command of the documentary, and rightfully so since this is her life and only she knows what happened to her. Of course we get the standard rise to fame that included former husband Ike Turner, and we also get the full story on their relationship. The relationship of the Turners was tumultuous. Ike, as we now know, was abusive to Tina in various ways, and it was only when she finally stood up to him in the late 70s after making names for themselves as a singing duo, did she escape his abuse and fight for her own name, Tina Turner, which he professed he created.
One sad aspect that Turner presents in this film is that to this day, she cannot escape questions and commentary directed at her about Ike, a ship that sailed for her the day she left him. It shows the various interviews throughout her life that focused on Ike and showed how uncomfortable she was in talking about him or caring. It also leaves an open ended discussion of who Tina would be without Ike to help produce and promote her early material, including one of her iconic hits "Proud Mary."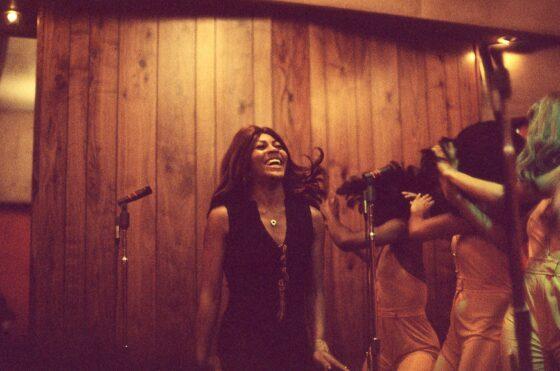 What is the most celebrated portion of the film, however, is the ultimate comeback Turner would have and her goals during her rise to the top once more. The woman wanted to fill stadiums that the Rolling Stones had been doing, but for a woman in her forties, how was that possible? Tina proved them all wrong. This also led to what is for me, arguably one of her best songs "What's Love Got to Do With It?," which would become perhaps her signature hit. I love documentaries like the next guy, but I really love documentaries when the subject is somebody I have loved all my life and somebody who is able to tell their story in a way they are comfortable with and want their audience to know.
Turner no longer tours but this is her chance to thank fans for the decades of love and support. All that she wanted in her life was love and it shows with the audiences and fans that supported her over the years. When Broadway reopens, audiences will be able to see her musical based on her life and legacy; a legacy that is championed to this day. When writing this review, I had to put her songs on for inspiration for how much this goddess means to me. Simply put, this documentary is one of the great ones for a living legend.