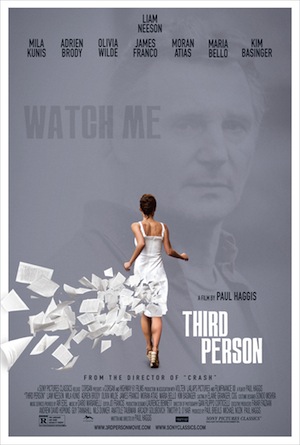 [Minor Rock Fist Down]
Director Paul Haggis must be a genius. His new film, Third Person, confirms it.
Who, other than a genius, could create a story that is both complex and trite, characters that are utter clichés while behaving nonsensically, and craft a world view that is misanthropic, and at the same time overly sentimental and optimistic?
Paul Haggis, you are savant, an evil, wearying savant.
Third Person tells the story of Michael (Liam Neeson), a stoic and unemotional writer struggling with his latest novel. His estranged wife, Elaine (Kim Basinger), calls him intermittently to check on his progress. All the while Michael has taken up with Anna (Olivia Wilde), a young entertainment journalist and aspiring writer of short fiction.
Woven into the main storyline are the story of Julia (Mila Kunis) and Rick (James Franco), two parents thrown into a vicious custody battle over the near death of their son, and the story of Scott (Adrien Brody), an American in Italy who steals designs for clothing knock-offs, and Monika (Moran Atias), an Italian gypsy who is trying to get her daughter back from a gangster.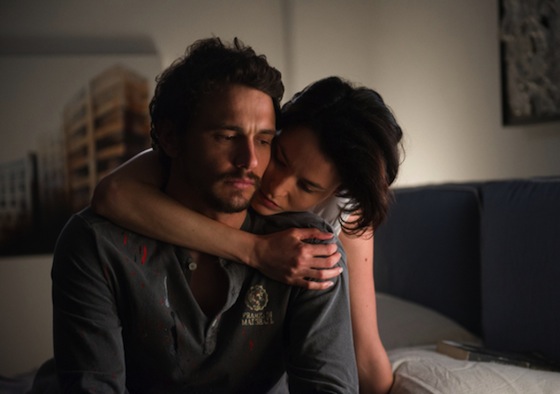 On the surface of Third Person, there is a lot going on. Perhaps some of these story setups even seem compelling, but do not be fooled. Each of the stories slogs along with all of the characters acting in the most manufactured ways. Each is in turn world weary, then naïve to the point of stupidity.
As an example, Scott follows Monika to return the bag she left in a bar. She becomes angry and accuses him of stealing her money. He decides to help her, and even when it turns out that she is fleecing him for cash, Scott continues helping her because he wants to believe that this woman, who is capable of a truly dark-hearted ruse, is worth helping.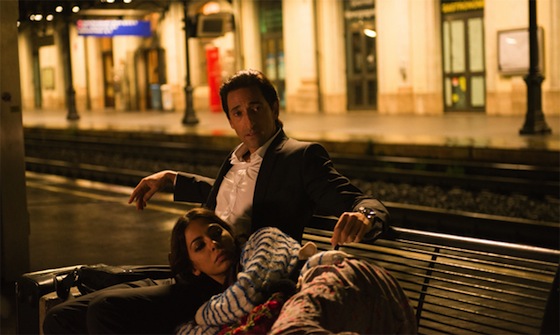 Each of the three stories has a couple of "big" reveals, but the heavy-handed pacing destroys any suspense. The explanation for Anna's fetish for older, married men, the truth behind Julia's neglect of her son, Michael's reality, all of these elements, each intended to be an emotional gut punch, are visible from miles away.
Paul Haggis has created in Third Person a lesser version of Mike Nichols' Closer. Haggis lacks the stoic cruelty to take his intertwined storylines and make them more than a failed experiment. He has given the viewer an overlong slog of a film that manages to disappoint on almost every level.