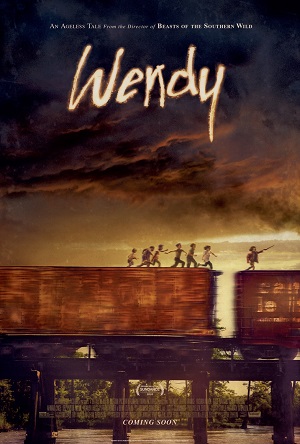 [Rating: Minor Rock Fist Down]
"All children grow up.
For most it just happens, like a change in the weather.
But some, the wild ones,
The ones with a light in their eye…escape."
The story of The Boy Who Wouldn't Grow Up is timeless on the big screen. Recent iterations like Hook, Pan, join the famous Disney's 1953 animated feature in spinning unique tales of Peter Pan's "innocence will never die" mission.
Benh Zeitlin's Wendy adds to the canon another unique telling of the familiar story. Filmed in a similar style to Zeitlin's 2012 breakout hit, Beasts of the Southern Wild, this follow-up uses mostly new actors to tell a unique story in a unique location. And that's where the issues begin. 
The focus of this retelling is on the Wendy Darling character (Devin France). Her giant Kewpie doll eyes have that light that shows an innocence and hides a wild side that often surprises her twin brothers Douglas and James (Gage and Gavin Naquin). This yearning for adventure is what leads her to follow Peter (Yashua Mack) to a place full of youth and magic, unlike she's ever experienced.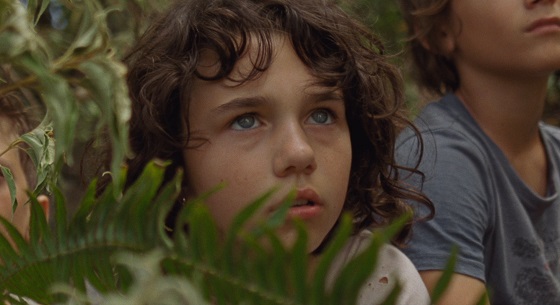 The setting initially reminded me of the freedom experienced in Lord of the Flies before the rules were established. As previously stated, there is magic throughout this movie, although it is unclear what it is or what its source is. You will be hard-pressed to find a Tinker Bell in this version of J. M. Barrie's story. Instead, there's fresh tale with a magical beast named "Mother" and nods to the classic story with original content attempting to hold its own.
From the opening shots of Wendy's baby hands and face to the sweeping, lush landscapes of the Neverland island (filmed in Montserrat) it is a visually beautiful film. The acting, mostly from newcomers, is raw in a refreshing way. Yashua Mack steals the screen in every scene with his non-traditional portrayal of Pan. He demands attention in his shirtless prep school jacket, flowing dreadlocks, and no nonsense pout.
The score from Dan Romer is excellent and narrates their every move. The issues here lie in the storytelling. The script, co-written by Zeitlin and his sister Eliza Zeitlin, at times is just boring. In its attempt to be different, something in the story gets lost. In addition, although it's not being necessarily marketed to a young audience, there are a few scenes that are a bit intense for young viewers. While I appreciated the focus on Wendy and her maternal ways with her brothers, Peter, and the others, the story needed a bit more fleshing out to establish its own uniqueness. The ending attempts to redeem it but it's not enough to forget what has passed.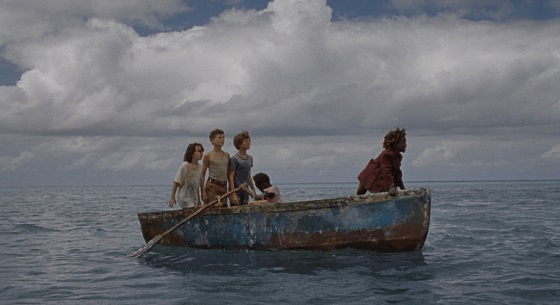 In the end, this metaphor kept running through my head about this revisionist film: We get old and try to kill what keeps us young. And this is essentially what Peter tries to avoid happening, not only to himself but those around him. Through Peter and the other Lost Boys (and Girls), Wendy ends up expressing the power of family, the unity of song, and the faith of believing in something and how it keeps you young.
Maybe youthful eyes are needed to appreciate this more. If you liked Beasts, this one might be for you.