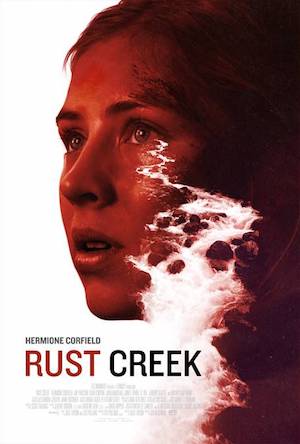 [Rating: Minor Rock Fist Up]
What begins as a scenic drive in the country quickly intensifies into a battle for survival in Rust Creek.
This film is a simple but harrowing thriller about a young woman's survival in the cold, desolate woods of Kentucky where the balance of nature/nurture is constantly shifting. When an ambitious college student takes a wrong turn on her way to a job interview, she is met by some locals who quickly realize she's not from "'round here."
What follows are intriguing action sequences and a "by any means necessary" struggle to stay alive. When she meets a local meth cook, she's faced with the conflict to not only trust him but hope the association will lead her to safety.
There's a modern-day Deliverance feel to this film with its remoteness and conflicts between the locals and the female lead. In the midst of the story, there's a Breaking Bad-type of education scene, showing the complexities of making meth which conveys the film's contemporary setting. Despite the degeneracy of the act, the scene acts as a transitional bonding between two of the characters that leads an exciting culmination.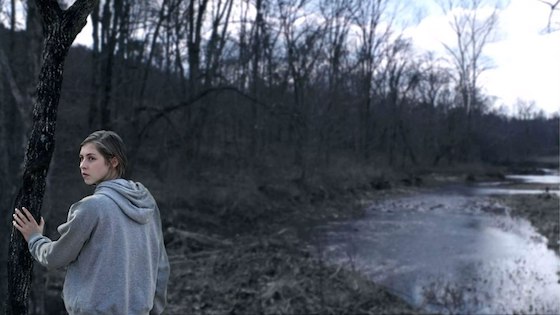 The locals are typical characters for a rural thriller, including the police officers who are on the hunt for the missing student. Their characters and storylines are very predictable but are still instrumental roles in the film. Overall, the cast is small but good, especially Michah A. Hauptman, as the antagonistic Hollister, and Hermoine Corfield as the lead character, Sawyer. As the only female character, she carries the movie with poise and consistently holds her own. Her character embodies a female empowerment of strength in the face of adversity in almost every one of her scenes.
Director Jen McGowan and cinematographer Michelle Lawler display their own styles of resourcefulness. McGowan showcases a basic and efficacious way to balance the intensity of the film with the beauty of the tranquil backwoods of Kentucky. Her beat to the movie creates a slow but interesting pacing. In similar fashion, Lawler's camera moves from overhead shots landscaping the woods to great tracking shots of Sawyer's escape and tense, tight fight scenes that really stood out. There are close-up shots that intensifies the scenes as the characters remain silent. The technical aspects of this film are what puts it over the top.
Although the story's twists were predictable, it definitely kept my interest. Rust Creek is now in theaters and On Demand.