Love doesn't need an interpreter. It's something we all want, need, or have.
So when the subtitles came across the screen for the first time, and the actors started speaking in Hebrew, I wasn't worried about getting lost in translation. I knew these feelings, these emotions, these experiences without understanding a word from the cast.
Billed as a romantic comedy, The Wedding Plan provides more introspection than laughs. When her fiancé bows out, Michal refuses to cancel the wedding arrangements. She has a dress, a venue, and guests. All she needs now is a groom. An Orthodox Jew, she insists that God will supply her a husband. As the clock ticks down, her faith is tested.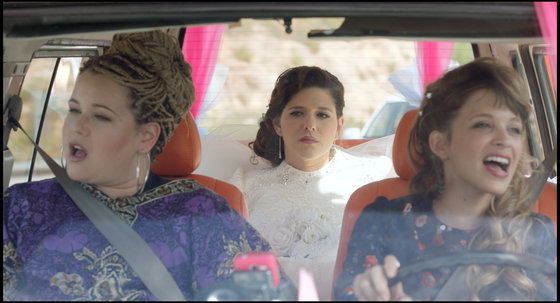 I was confused, however, at the cuts in continuity, not fully knowing when one scene ends and the other begins. I found myself missing dialogue at times, trying to piece together how the last scene connected to the current. A good example of this is fairly early in the movie, Michal (Noa Koler) goes to sees Hulda (Odelia Moreh-Matalon), someone who I thought was a matchmaker, but was actually the mother of a wedding planner. I assumed this woman was a matchmaker because she kept trying to get Michal to open up to her and explain why she wants to get married. Michal finally breaks down, explaining she wants to be normal, loved, and respected.
The next scene, Michal is on a date. Or at least you assume it's a date, until near the end of the scene, it's revealed she's with her fiancé, Gidi (Erez Drigues) at the wedding hall they booked, taste testing food for the big day. However, Gidi proclaims he doesn't love Michal, and calls off the wedding.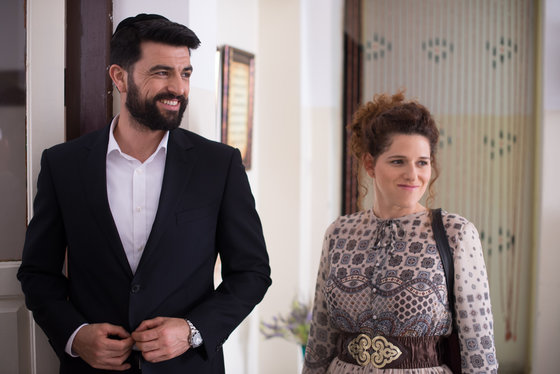 This leads to another jump, then another which collectively cloud Israeli director Rama Burshtein's message of faith and love. Visually, I may have been lost a few times, but ultimately, I knew what the characters were going through emotionally. A nominee for Best Film at the 2016 Venice Film Festival, The Wedding Plan will leave you with an appreciation of other cultures, but will be quickly forgotten in a sea of summer blockbusters.