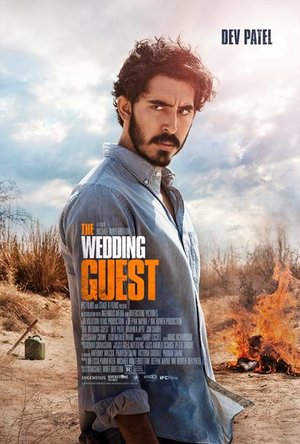 [Rating: Minor Rock Fist Down]

If you start watching The Wedding Guest with your eyes closed, you'll know what kind of movie you're watching as soon as the music rises.
The score sets the tone early. There is no doubt this is a gripping thriller – the growing intensity matches with the sounds of passing vehicles and the booming Middle Eastern streets. Jay (Dev Patel) speaks with ticket agents or rental car representatives, but doesn't hold a meaningful conversation until well past the execution of his plan.
We follow Jay, a mysterious British Muslim, as he journeys across Pakistan and India for a wedding. Once we realize his plan, it becomes obvious he wasn't invited. Armed with duct tape and a shotgun, Jay kidnaps the bride-to-be Samira (Radhika Apte). As with any hostage film, the plans go awry quickly … almost immediately, actually. Now, we're on a Transporter-like journey throughout the Middle East – crossing borders, riding trains and avoiding the police.
There are three main characters, followed by the people we meet as Jay continues to change identities and locations. Dev Patel and Radhike Apte control the screen, Dev especially with his cold, yet focused character, while Jim Sarbh's Depesche is half-thought out. We don't need to know Jay's backstory. He has the intensity and demeanor of a man who's done what he's doing before. If an issue arises, he knows within seconds what to do.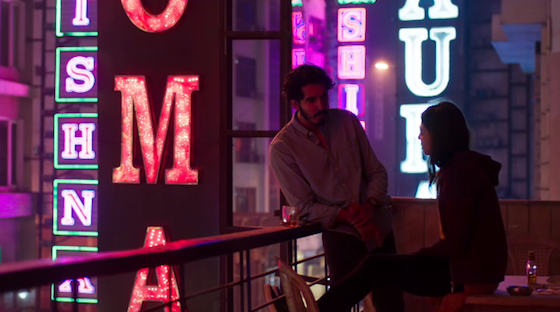 Samira and Depesche, on the other hand, needed more depth. We don't even fully learn why Samira wanted to break off her marriage. Was it arranged or was she just not in love with the man? And we also don't really learn much, if anything, of Depesche. He's apparently rich and in love with Samira, but what is their history? Why should the audience care that he and Samira are more deserving of being together than who Samira was supposed to wed?
I was excited to watch this film not just as a fan of Dev Patel, but also the director, Michael Winterbottom. His films with Steve Coogan and Rob Brydon and the trips they take to Spain, Italy and through Britain not only showcased the comedians, but the exotic meals and beautiful landscape of the places they visited. I was hopeful I would get that same treatment again, but this time with New Dehli, Pakistan, and India. There's glimpses of beauty, but Winterbottom doesn't utilize these locations to their full potential.
What starts off promising turns into a by-the-books thriller, down to the predictable romantic development. This film had potential, and it certainly wasn't for lack of effort by Dev Patel, but The Wedding Guest turns into a film you shouldn't invite into your home.