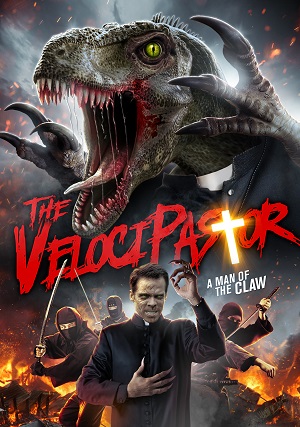 [Rating: Minor Rock Fist Up]
Per an article in Forbes, director Brendan Steere made his sophomore film, The VelociPastor (available on DVD and digital from Wild Eye Releasing on August 13), for $35,000.
Looking at the plot summary, one wonders just how they were able to convincingly make the movie described on such a microscopic budget: "After a devastating family tragedy, a priest travels to China to find deeper spirituality, but instead is endowed with an ancient ability that allows him to turn into a dinosaur. At first, he is horrified by his newfound superpower, but a local prostitute convinces him to use his newfound gift to fight evil – and ninjas."
Watching The VelociPastor, one realizes Steere didn't – not convincingly, anyway. However, the charm of this micro-budgeted film is that it's not convincing. China is obviously someone's backyard. The dinosaur costume is arguably less convincing than the inflatable costumes you can buy at Halloween Spirit every October. The ninjas' arrows are very obviously the same rubber-tipped toy ones I have in a play set down in my basement. It's all absurd, and yet it is 100% effective in sucking the viewer in and being as delightful as possible.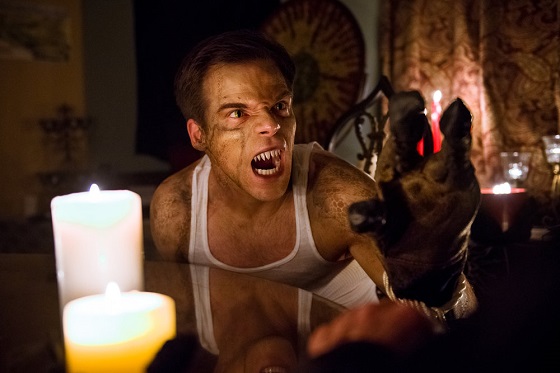 After a slew of SyFy original films which portmanteau seemingly every creature known to man – Mansquito, Dinoshark, Sharktopus, Piranhaconda, Sharknado, Lavalantula, et al – it's astonishingly fun to watch a movie wherein the gag isn't just watching something be terrible, but in watching a film which managed to come to life despite having eyes bigger than the budgetary plate. It's got all of the heart and humor of classic Troma like The Toxic Avenger, and none of the sneering cynical cash-grabbery of schlock like the Sharknado sequels.
I feel like I could just rattle off things I enjoy about this movie, completely free of context, and if I did it in person, my sheer joy at being able to share them with someone would be enough to make the person listening track down Steere's movie. Case in point: there's a scene of ninjas training which is the midway point between The Kentucky Fried Movie's "A Fistful of Yen" and that "We are Indians – look at our teepees" scene in Cannibal! The Musical, and it's beautiful.
However, The VelociPastor isn't just about Pastor Doug (Greg Cohan) and his fights with ninjas – who are also part of a Christian church – or his relationship with prostitute Carol (Alyssa Kempinski) – who's hooking for pimp Frankie Mermaid (Fernando Pacheco De Castro) in order to pay for her schooling as a doctor and lawyer – or even the fact that Doug's seemingly lost his faith after his parents were exploded in a scene reading "VFX: Car on Fire."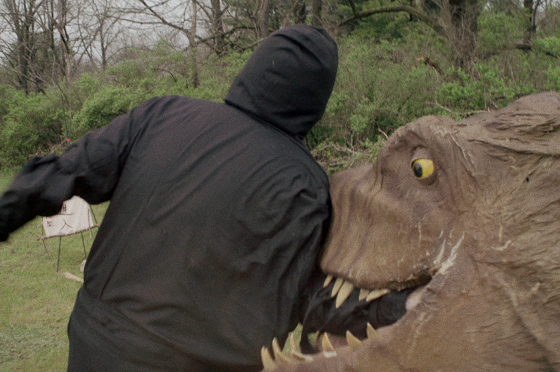 It's about all of those things, wrapped up into one insane storyline which has a twist ending, because of course it does, and even though it makes absolutely no sense because that's just the kind of movie Brendan Steere's The VelociPastor is. It's the kind of film which can reveal a touching romantic scene going back and using clips from the same movie not even 50 minutes in, and you're applauding them for their audacity, even as you're wondering if the raptor hands on Pastor Doug were made from dishwashing gloves 10 minutes later.
There might be "surprisingly little demand for a hooker/doctor/lawyer," as hooker Carol laments, but there's a great need for the occasional bright-eyed, positive-message bit of trash cinema that is The VelociPastor, and I'm so happy to have watched it.