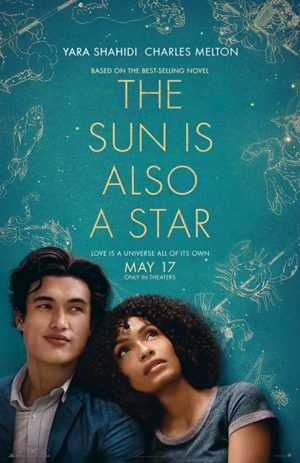 [Rating: Minor Rock Fist Up]
My hatred for the movie Serendipity is somewhat legendary among my friends. I walked out of the screening in a fury and waited for everyone else in the lobby, where I then blessed them with one my opinionated rants.
I really was a treat in high school.
The Sun is Also a Star is not unlike Serendipity in it's dependency on destiny and chance, but it's modern, young and sweet enough to kind of get away with it.
Starring the distractingly beautiful Yara Shahidi (Black-ish) and the distractingly beautiful Charles Melton (Riverside), The Sun is Also a Star follows two NYC high school seniors on the day they meet and fall in love.
Natasha's family is being deported the next day, and she is running all over the city to do anything she can to prevent that from happening. Daniel has a future defining interview he's not that thrilled about. He spots Natasha at the train station – wearing a bomber jacket that happens to have a phrase he wrote in his journal stitched across the back. It's destiny, obvs.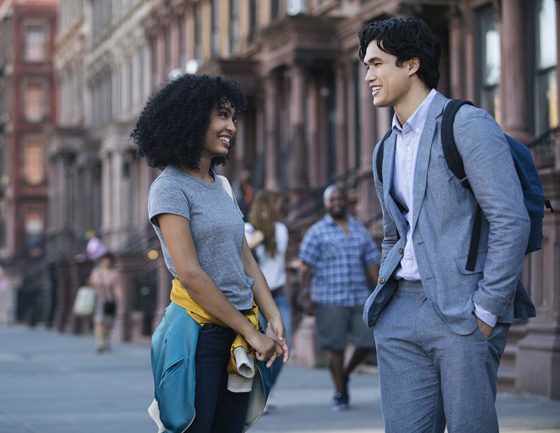 The cheese comes hard and fast with this one. Like, so so cheesy. Natasha doesn't believe in love, but science, and she doesn't have much time for this nonsense anyway. Daniel, with his perfectly floppy Hugh Grant hair, is determined to show her he can scientifically make her fall in love with him.
Director Ry Russo-Young is a little obsessed with long, moody establishing shots, that honestly added 10 minutes to the length of the film. It's slow, it's emotional, it's cheesy.
But it does a few things really, really right.
It's a NYC rom-com that isn't all mid to upper class white women trotting around in Chanel. It shows NYC as it is – not all white people, not all Manhattan. And it's a huge strength that makes it much more interesting to watch than the cheeseball plot warrants (it's based on the book by Nicola Yoon).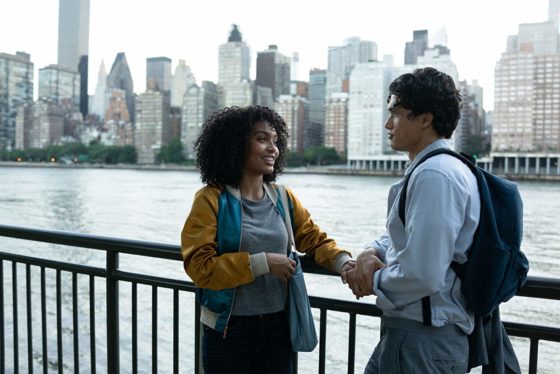 It feels like a romantic comedy for the next generation (Shahidi was born in 2000). There's no prom or a glamour dress up scene. Natasha wears sneakers, jeans and a t-shirt, Daniel wears a poorly fitting suit. The best friend (Camrus Johnson) isn't a sex-crazed jock/nerd. There's no lavish demonstrations of romance (no twinkle lights, no rose petals). Just two serious-minded kids, who don't fit stereo-typical tropes, and who are being challenged by circumstances. They're honest, respectful, and connecting.
The ending is absolute, cornfest garbage. If they had cut it three minutes earlier, I probably would have given it a higher rating for sheer gumption and reality. But this is for teenagers, and if this earnest, thoughtful movie is indicative of that generation, there's a crop of decent humans on their way up.