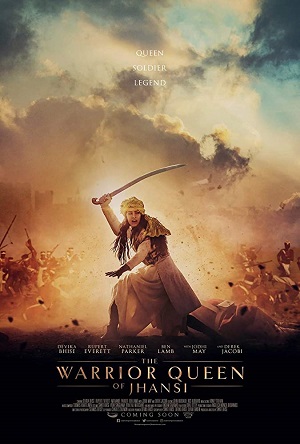 [Rating: Minor Rock Fist Down]

Today I looked on my favorite movie theater app to reserve a movie seat. Amidst the Coming Soon poster art was one for the period piece, The Warrior Queen Of Jhansi (Swords & Sceptres). For several reasons, I did not expect to see a movie like this yet there it was. In this age of sequels and adaptations, a legendary story about the Rani (or Queen) who fought the British Empire didn't belong among these Western forms of escapism. But this story is one that needs to be told.
Set in the late 1850's, during the occupation of Queen Victoria (Jodhi May) and the British East India Company, we follow a young Lakshmibai (Devika Bhise) as she marries the Maharaja of Jhansi and faces life's struggles left and right. Through each she perseveres and grows stronger. When the British challenge the regal appointment of her family, she trains and makes her people stronger, especially the women. She trains them to fight with swords (sometimes blindfolded) and bow & arrows. This all leads to the famous Indian Rebellion of 1857, a historical event not widely known in the West but important, even to this day.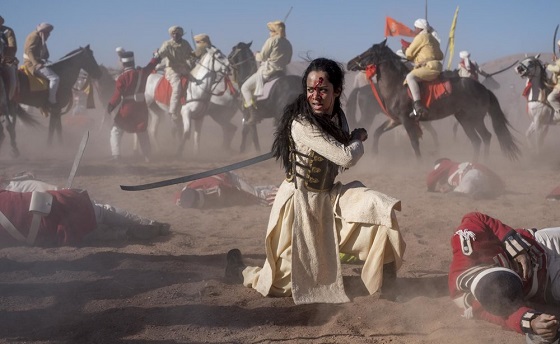 There are great performances by American actor Bhise in the lead role and Rupert Everett as Sir Hugh Rose. Their scenes together are the saving grace of this film. Instead of chemistry, they exude a respect for each other's positions.
The writing leaves a lot to be desired. Unlike the Disney+ streaming service, there should not be a need to make apologies for "outdated cultural depictions" but they are abundant toward the Indian people, especially women. This may have been used to reinforced Rani's feminist position as a freedom fighter, but the way it's delivered is clunky and deliberate at times.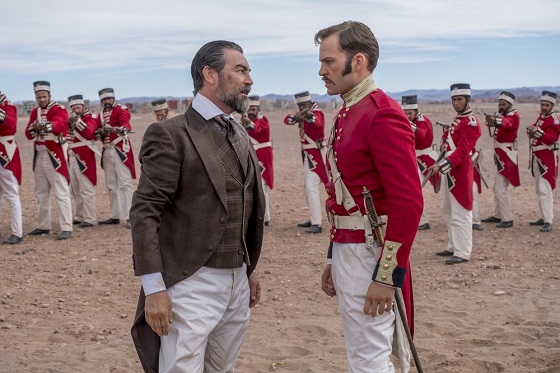 I credit the telling of this story because from a historical and feminist standpoint, it's important to be seen. I just wish it could've been done better.
If so, more people might select this movie on their favorite movie app as well.