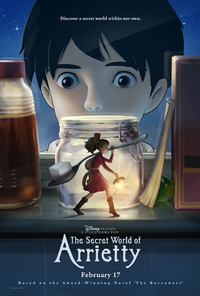 Studio Ghibli releases its latest film, The Secret World of Arrietty this weekend, and with it Hayao Miyazaki and key animator turned director, Hiromasa Yonebayashi continue their string of well-crafted and thoughtful animated films.
Based on The Borrowers, the 1952 novel by Mary Norton, The Secret World of Arrietty follows the story of the Clock family, Homily (Amy Poehler), Pod (Will Arnett) and their young and precocious daughter, Arrietty (Bridgit Mendler). The Clocks are Borrowers, 4-inch tall people who live in the walls of houses and live off things that the humans in the house won't miss.
The tiny family go mostly unnoticed in their country house until Shawn (David Henrie), a bright and lonely young boy comes to stay. Shawn's parents often travel for work and Shawn's heart condition has left him isolated. His trip to the country is intended to offer needed rest in anticipation of his upcoming surgery.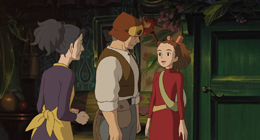 Arrietty, made curious by Shawn's patience and sensitivity, befriends the boy in spite of her parents' warnings. All would be okay if not for the bumbling malevolence of the housekeeper, Hara (Carol Burnett), who intends to prove that the borrowers exist.
The Secret World of Arrietty tells a straightforward story of two children from different cultures as they transition into their adult lives. They both see the possibilities for friendship in the face of the cultural and spatial divides that separate them. When Hara's meddling interferes with the safety and livelihood of Arrietty's family, only together can Shawn and Arrietty safely avoid the traps set by Hara.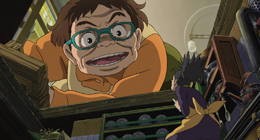 Miyazaki's script successfully deals with Shawn's heart condition and the real dangers that his coming surgery presents. The threat of death is ever present, the human threat to the borrowers makes an effective parallel. This occasionally weighty sense of reality in The Secret World of Arrietty is dealt with tactfully, and the uncompromising approach is impressive and relies on the strength and intelligence of the children in the audience.
As with many English translations in animation, the voice acting sometimes feels a bit stifled or flat, but Mendler and Henrie both give enough to their performances to carry the story. The necessity for expanding the audience and the ease of making a translated version far outweigh a flat delivery here and there.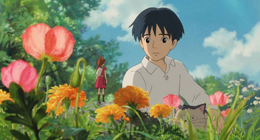 There is also a largely unnecessary bit of voice over narration at the end of the film, and it felt like an after thought added to ease the film's transition to the U.S. market.
The criticisms are minor, and The Secret World of Arrietty is a compelling and intelligent animated film that should have parents, children, and fans of animation leaving the theater satisfied.