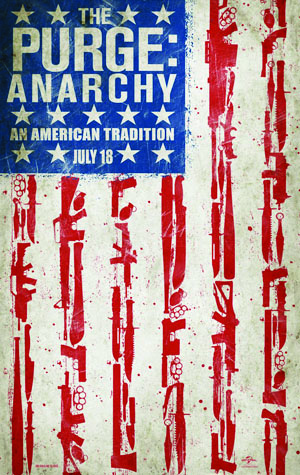 [Minor Rock Fist Down]
As the last alarm sounded, signaling the end of the purge and the killing coming to a halt, I hoped for at least one surprise during the predictable sequel: Eric Idle, ringing a bell while shouting, "bring out your dead!"
But alas, there was no Eric Idle.
And as I sat, disappointed in the sequel to 2013's The Purge, it wasn't for the same reasons I disliked the clunky, unorganized mess of the original.
Branded a horror film, 2014's The Purge: Anarchy could have been a lot better if it accepted it was an action movie. Not a horror movie.
Set in 2023, the sixth year of the purge, follows three different sets of characters, five total, as they all come together to form a rag-tag group of wannabe survivors. They have 12 hours to survive the purge and all its craziness. In case you forgot, all crime is legal during this 12-hour span, yet still, most criminals wear masks.
Regardless, writer/director James DeMonaco continues to focus on the haves versus the have nots, as many of the victims of the purge are the poor. Currently, people across the country are still suffering from a weak economy. Nine years in the future, DeMonaco thinks this is still an issue that people will be dealing with, and has fun with the idea of the poor finally fighting back.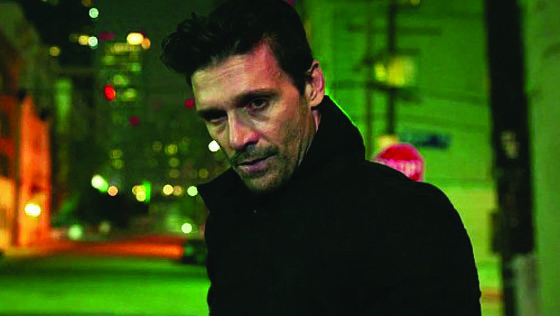 One of the few bright spots of the 2013 film was Ethan Hawke. He carried the supporting cast as much as he could. The sequel follows suit, with a strong performance from Frank Grillo, as the anti-hero referred to only once as Sergeant. Grillo, who we last saw in Captain America: Winter Soldier as Brock Rumlow a.k.a. Crossbones, is on the prowl, looking to purge when he comes across a mother and daughter and a husband and wife. For reasons untold until the last five minutes, he decides to help the two couples.
After I realized this was more of an action film than horror, the little thing started bothering me a lot more. The husband and wife couple (Zach Gilford and Kiele Sanchez respectively) keep getting hunted by a band of machete-wielding teens. Despite the fact the group is in Los Angeles, one of the biggest cities in the country, this same group of teens keeps finding the husband and wife and the rest of the group.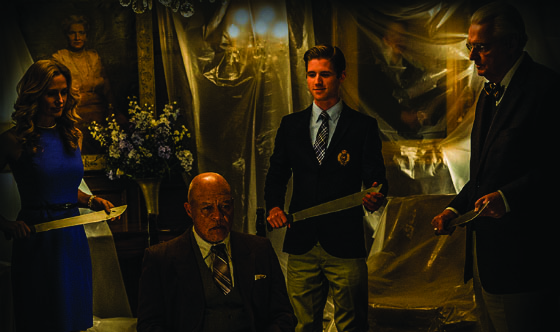 Visually more appealing than the first, the film fails to wrap everything up naturally. I guess when a "horror" movie is predictable, the filmmakers get lost trying to cram as much bang for your buck before realizing they have to actually end the movie.
What's even more predictable is how The Purge franchise will probably turn in to this decade's Saw or Paranormal Activity. Maybe that's the scary thing — that there will actually be more of these films.