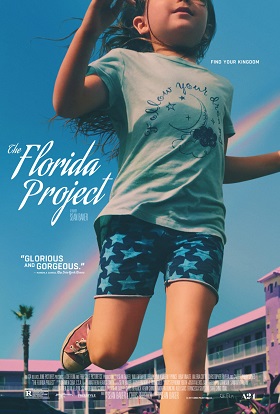 According to Forbes, last year The Walt Disney company made 7.9 billion dollars in movie ticket sales, almost half of the total product made by the American film industry that year. Their parks, despite slowly dropping in attendance rates, earned a reported 4.55 billion at the turn of the fiscal this year in February. In particular, Walt Disney World reported a year-end product of 2.2 billion with a total of 53,727,000 guests in 2016.
They currently employ an estimated 62,000-strong workforce with an average pay of $14.07 an hour that gets pushed back into the economy. In addition to the 25 Walt Disney Resorts (costing an average of $348 per night with the priciest being Disney's Yacht Club Resort charging up to $2,808 per night), Orlando has over 2,700 hotels and motels (over 130,000 rooms) throughout the city, with a total 68 million visitors on average each year.
An estimated 16.2% of central Floridians live below the poverty rate, and 4.5% are unemployed. The current Homeless Population is estimated to be between 2,000 and 3,000 according to the Orlando Sentinel. 22% of those are children.
The Florida Project, Sean Baker's new, funny, thoughtful, poignant and beautiful film is many things. It's a realist fairy tale, a gorgeous 35mm technical experiment, a heartbreaking character drama and a staggering documentation of the many possible meanings of the word "bitch": but above all, it is an intimate and powerful film about the people who live in this world.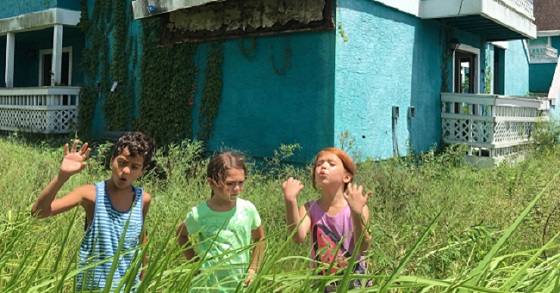 Baker broke out two years ago with his exhilarating fifth film Tangerine. Shot entirely on the iPhone6 with anamorphic lenses, Tangerine proved itself to be one of the best films of that year. I continuously liken watching that film for the first time as something akin to first seeing Spike Lee's She's Gotta Have It in 1986 or Martin Scorsese's Mean Streets in 1973; the instant shock of a new, exciting cinematic voice unlike any you've ever seen declaring brazenly to the world "I'm not going anywhere. His first several films are also fairly accomplished, Starlet being an underseen character comedy available now on Netflix.
Baker's interests lie with those struggling for whatever reason; artists living in poverty, transsexual sexworkers, the welfare state elderly; but he never treats them with the kind of white-savior liberal nobility of most ostensibly "Humanist" filmmakers. Baker's characters can be prone to overreaction, selfishness, hypocrisy, sarcasm and humor. In other words, they are treated like real people.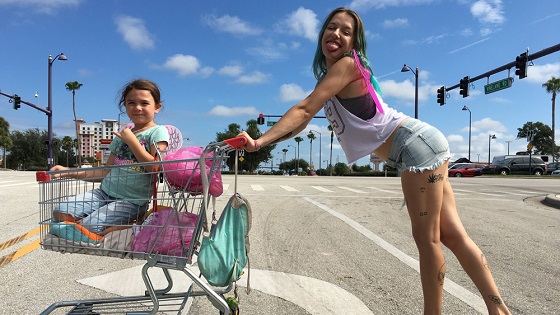 Moonee and her mother Halley (portrayed beautifully by Brooklynn Prince and Bria Vinaite respectively) are no exceptions. Moonee, over her summer break from summer break, swears, insults tourists, breaks glass windows, and takes advantage of the generosity of naïve adults. Halley smokes constantly, breaks the rules of the motel they call home constantly, and seems diametrically opposed to finding a job. She couldn't have been more than fifteen when she had Moonee. For many these two will read as awful, a bad mother feeding into the worst impulses of her monster of a child who has been given far too long a leash. But there's genuine love there, and neither character is unlikeable. Halley is a caring mother who clearly adores Moonee, and many of her parenting decision clearly helped forge a girl with a wild independence and obvious intelligence. It's hard not to fall in love with these two, which makes their self-destructive tendencies all the more heartbreaking.
Bathed in the purple light of Central Florida Sunsets (captured beautifully on real film stock by cinematographer Alexis Zabe who I demand an Oscar nomination for) their home is The Magic Kingdom, a motel near Seven Dwarves Boulevard that shares a yard with Disney World's airstrip. It starts at $35 a night. It is managed by the clever and caring Bobby, played by Willem Dafoe giving perhaps the performance of his career, who just painted the place purple to attract customers. Bobby is perhaps the films greatest invention, as Dafoe disappears into the largely non-professional cast with a warmth and realism that's almost shocking from the veteran scene stealer. He cracks jokes at his regulars, scares off interlopers, and has a subtlely touched on life that when observed closely is just as heartbreaking as our leads. He cares about all of his regulars, and perhaps it's his unending love and care that leads to his worst failures.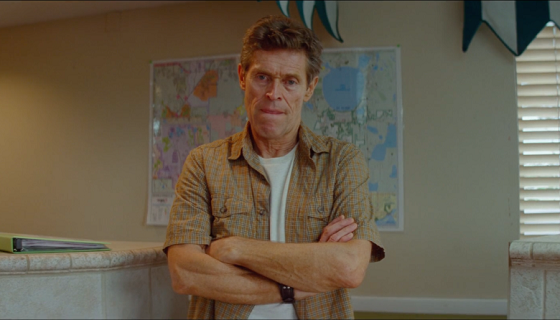 The rest of the cast (largely filled by child actors) is uniformly spectacular and it's easy to become entirely enamored with any of the film's side characters. Even those with single scenes are given the same texture and detail of our leads. The film moves at a leisurely but crisp pace, helped by Baker's own brilliant, invisible, liquid editing, and honestly I can't think of anything in this film to dislike. The film creeps into your soul, seducing you with its charms and laughs, then rips your heart out, finishing with a perhaps rushed but poetically poignant final scene.
The Florida Project is the kind of film that reminds you why people fall in love with the movies. Within its 115 minutes I was transported to another world, brought back to my own childhood in a massive, poverty stricken city, moved near to tears and brought to laugh more than any comedy I've seen all year. This film, made for a modest budget and debuting at Cannes, is about people who live in the shadow of The Happiest Place on Earth, and in a world where Disney makes half of all money in the movies it's hard to imagine a more perfect parallel with its own being. I dearly hope this film fares better than its characters, as I would love to see films this personal become more frequent and artists like Sean Baker be allowed to do even bigger works.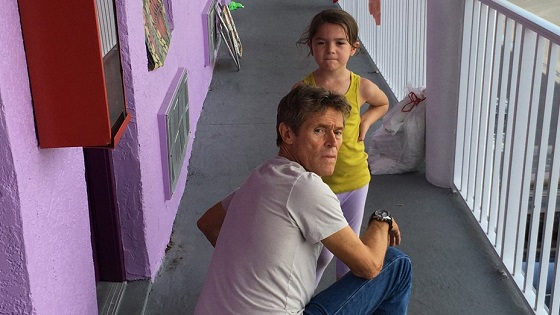 Baker talks a lot about his love of The Little Rascals and its impact on his films and Florida Project in particular. Much like The Little Rascals (the original 20s and 30s series of shorts that were in fact referred to as "Our Gang", The Florida Project is a largely scatological depiction of the adventures and hijinks of a small group of children as they explore their world of abject poverty. The Little Rascals would steal clean clothes and pets, these kids spit on cars and panhandle tourists for ice cream. The Little Rascals lived in the height of the Great Depression, our cast struggle in the shadow of the Great Recession. Much like the Little Rascals, The Florida Project has a knack for portraying these large political and economic hypocrisies and struggles without being preachy and without losing any of its charm or humor. They aren't actively political, but they still show how this world is unsustainable, and can still break families and individuals. There's still joy to be had, but never forget that we don't need to have a world where this happens.
The Florida Project is by far my favorite film of the year thus far and one of my favorite American films of the decade. I eagerly pray anyone reading this seek this film out upon wide release, for it is a true work of magic.
Oh, and Rock Fist Way Up.