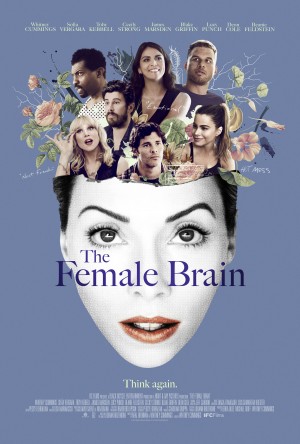 [Rating: Minor Rock Fist Down] 

The target audience for The Female Brain from comedienne now director Whitney Cummings, (opening Friday at Screenland at Tapcade) is most likely not male. Or maybe it was, and this was all part of the experiment in watching it. Either way, The Female Brain, based on the book of the same name, explores four very different women and the men in their lives in the quest to debunk age-old myths surrounding males and females.
I was actually been pretty excited to see this since I heard about it a few weeks ago. This excitement proved to be for naught as I left it feeling underwhelmed. The cast includes Whitney Cummings as Julia Brizendine, the narrator and neuropsychiatrist who takes the audience from each different female character and explains what different parts of the brain respond to and how men respond back. When the female brain has too much of a certain hormone and a woman will overreact, will that just make the man think she's crazy or is there more of a scientific approach to it? It's interesting that for the most part, the narration of this film feels more like a powerpoint presentation than a coherent fictional story. More on that in a few.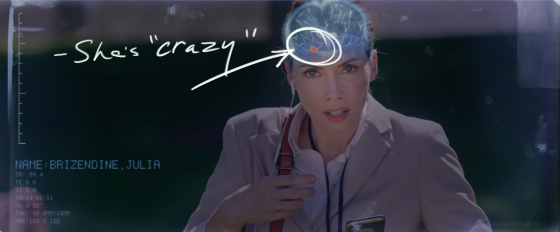 Cummings character has her own issues of falling in love with one of her test subjects (Toby Kebbell) that actually works compared to others. Even her relationship with her assistant Abby (Ladybird's Beanie Feldstein) is off and on funny as she examines Abby and why women take more drugs than they need to. There's SNL's Cecily Strong as Zoe, a hard working business woman who wants to start her own company much to the chagrin of her husband Greg (Blake Griffin). Lucy Punch as Lexie, who wants to help her boyfriend Adam (James Marsden) who thinks every decision she makes for him is terrible, and finally Sofia Vergara whose character of Lisa sort of just decides if she should divorce her husband or find better ways to spice up their marriage. Honestly, none of these stories really impressed me.
As a whole, the plot is terribly muddled and it doesn't help that we get a pause every few seconds to emphasize what part of the brain is acting along with the scenes. If these are supposed to be strong women, nothing is really there to drive them, save Strong's character who at least stands her ground for a better job opportunity. Sadly, for all these characters it would have been highly beneficial if their different lives crossed paths every once and a while to explore what happens when the female brain connects with other female brains.
Again, the narration in this is all too powerpoint-y for me. The way it's coming out to you on screen (and yes the fact Cummings is actually narrating this to a crowd via powerpoint but I digress) is sloppy. I feel this would have actually worked better as a documentary! Imagine it could have just cut away to different points and had these celebrities helping out instead of being in this film. Overall, The Female Brain in the end is still something vast to explore and a mixed bag. I love every actor in this, I just wish there was more to it as a whole to wrap up everything it tried to work for.