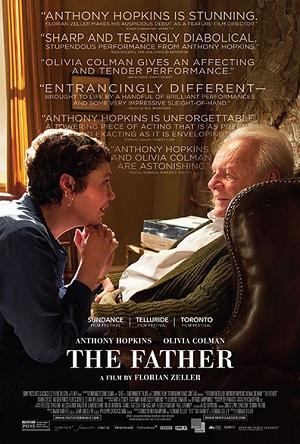 [Rating: Rock Fist Way Up]

Now in theaters and on VOD.
What would it be like if our loved ones suddenly forgot who we were? What if the ones who raised us suddenly see us as an entirely different person each and every second of a day that never seems to end? Alzheimers and dementia is a cruel disease that is all too prevalent in lives and in my own personal family life, having lost two grandmothers to the disease and currently a great uncle losing the life he once had.
In The Father, directed by Florian Zeller, Anthony Hopkins plays such a patient, Anthony, who suffers from what is clearly memory loss and struggles with reality and perception, all while his daughter Anne (Olivia Colman) must watch and accept.
The Father is like no other film dealing with memory loss that I have ever seen. The plot, at its most basic level, involves Anthony living in what he thinks is his own apartment, but could also be his daughter's. On what seems to be a typical day, his daughter introduces him to a potential caregiver Laura (Imogen Poots) and her own boyfriend Paul (Rufus Sewell). As we soon unravel what Anthony is perceiving from his own mind, we see he slowly sees double as Anne and Paul now look completely different and certain elements of their lives do not match up with what he remembers. I'll leave it at that.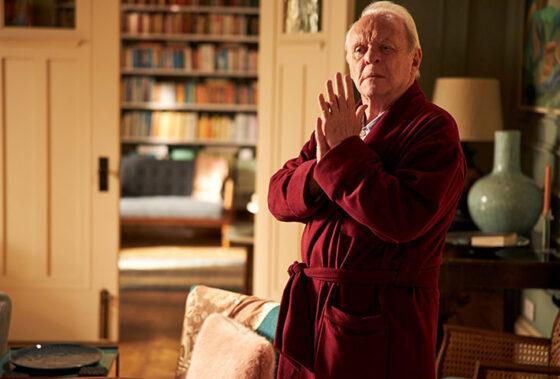 I loved this film. I am personally considering this a film from 2021 and cannot wait to see it steamroll throughout the year as one of my favorites, with one of my favorite performances from Hopkins. His performance is so masterful that I was left nearly in tears for the confusion, pain, and fear that his character goes through. Likewise, Olivia Colman reminded me all too much of my own aunt having to be a caretaker for my late grandmother.
When a film can have an emotional impact that is all too close to home, that's a winner for me. Also high praise to the editor of the film (Yorgos Lamprinos) who has an ingenious way of pacing the film as if we were in Anthony's own mind, and set designers Peter Francis and Cathy Featherstone, whose minimal yet effective set of the apartment is a structured labyrinth in its own right. Simply, The Father may not be a feel-good film with such heavy content, but it is one to see for the qualities it processes as a damn fine film.