Luc Besson seems so far away from his days of La Femme Nikita and Léon: The Professional. Those days a well crafted, visually driven, and character based action film was Besson's only goal.
With his latest film, The Family, Luc Besson continues his trends of creating messy films that do a lot of different things, and none of them particularly well.
The Family begins as a somewhat funny family drama about former mob boss, Giovanni Manzoni (Robert De Niro), his wife Maggie (Michelle Pfeiffer), and their teen children Belle (Dianna Agron) and Warren (John D'Leo). The family is on the move in France after being placed in the witness protection program when Giovanni turned snitch.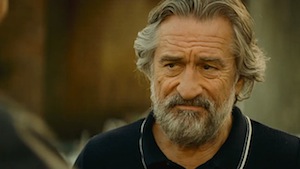 The quiet life does not suit the Manzonis, now the Blakes, and they continue to try the patience of Agent Stansfield (Tommy Lee Jones), the FBI agent in charge of their safety. Stansfield has more than the safety of Giovanni and his family to think about. There is a 20 million dollar bounty on the Manzonis, and in his solitude Giovanni has decided to write his memoir.
With a setup like this The Family could be a tense emotional drama with a handful of funny parts to allow for breaks in pacing, or it could be a very funny comedy about the troubles of this particular family. Luc Besson never makes a decision and instead tries to add a little bit of everything.
At times it's a high school drama that focuses on the teens. Sometimes it is a romance between Gio and Maggie, an aging couple that still appreciates each other. The entire film seems like an emotionally disjointed set of short vignettes that never amount to a whole.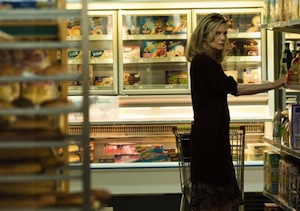 Michelle Pfeiffer and Robert De Niro have a few scenes together that are lovely and relatively subtle given their over-the-top characters. De Niro and Tommy Lee Jones have an incredible rapport. Some of the best moments are when Stansfield and Giovanni spend time together.
The film is shot beautifully and there is some goofy almost slapstick violence as well as some legitimately frightening moments that may have worked well in another movie. The talent of Luc Besson does shine through, but instead of saving a messy film it just makes you long for the days when he could make a good one.