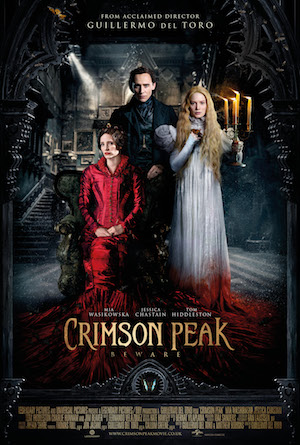 [Rating: Solid Rock Fist Up] 
Whether he's a telling wartime fairytales or creating giant odes to Kaiju movies, Guillermo del Toro has a history of making visually arresting, heavily detailed films that may not be for everyone, but the people who love his work, love his work. Crimson Peak is another such movie.
Set at the turn of the 20th century, Crimson Peak follows Edith Cushing (played by Mia Wasikowska), a young Buffalo, N.Y. socialite who meets Thomas Sharpe (Tom Hiddleston), a mysterious stranger from England who quickly steals her heart. It isn't long before she's whisked away to his home in the English countryside where he and his sister Lucile (Jessica Chastain) live.
But there's something rotten in the dilapidated manor and it isn't just the floorboards.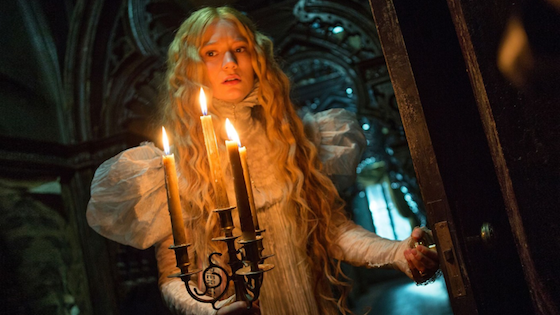 Crimson Peak smacks of the vintage horror. Anyone familiar with Hammer Films or even the Roger Corman horror films that featured Vincent Price will be right at home here. As will anyone who loved Pan's Labyrinth for its eerie atmosphere. Crimson Peak plays as a companion piece to that film. The story is simple and straightforward. Drawing from a collection of familiar elements, but Crimson Peak executes all of them well, building a tension and suspense before the third-act quickly pays everything off.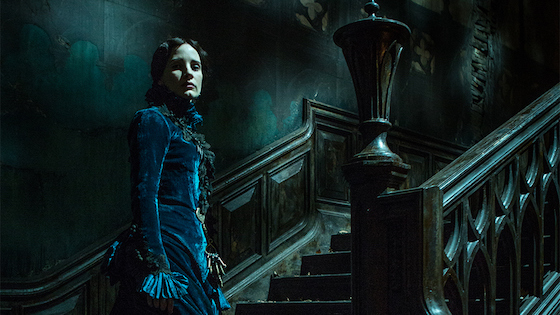 Hiddleston is mysterious and cool with a danger that makes him easy to watch. Wasikowska plays a similar bright-eyed character as she played in Stoker. But the standout performance comes from Chastain whose intensity-metered-with-restraint makes her impossible to ignore.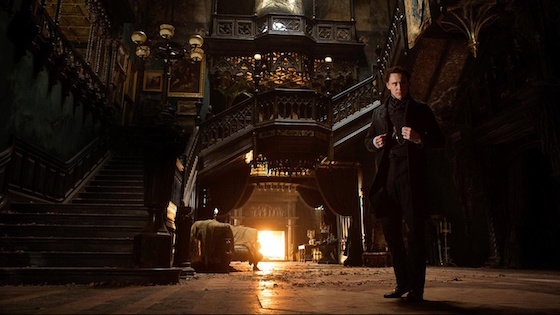 Beyond the performances, del Toro fills the film with a varied, but entrancing color palette, using warm colors in America and cool, icy decayed colors in England. The scenes are shot with care and a camera that moves just enough to keep things interesting, but not enough to become distracting or undermine the dramatic tension. And the costumes, courtesy of Kate Hawley, are stunning.
The only real shortcoming of Crimson Peak is that it isn't particularly scary. It is less a horror story and more of a thriller with a macabre touch. But it's a ghost story done incredibly well, by a writer and director who know the genre and took care creating every frame.