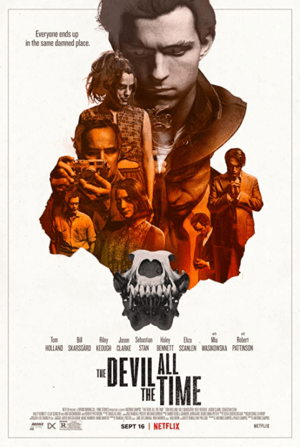 [Rating: Solid Rock Fist Up]
Available on Netflix on Sept. 16
The Devil All The Time will have you questioning your faith and the faith of people you know as soon as the credits begin to roll. Imagine Crash meets The Place Beyond The Pines, except more unnerving and you get Antonio Campos' latest period drama that follows one family's battle with its faith in rural America following World War II.
The film takes place over the span of two decades, following the Russell family, first Willard and Charlotte (Bill Skarsgård and Haley Bennett, respectively), then their son Arvin (Tom Holland). The narrator, voiced by Donald Ray Pollock, whose book is the inspiration of the film, introduces us to Willard and continues to tell the life of Arvin.
Arvin experiences a lot of death in his young life. As a young boy, his mother dies of cancer. Soon after that, and I mean soon, Willard kills himself at his homemade praying area. The corrupt Sheriff Lee Bodecker (Sebastian Stan) delivers the boy to his grandmother in West Virginia. She herself is raising a young girl, Lenora (Eliza Scanlen), because the girl's mother, Helen (Mia Wasikowska) was killed by a traveling preacher (played by Harry Melling).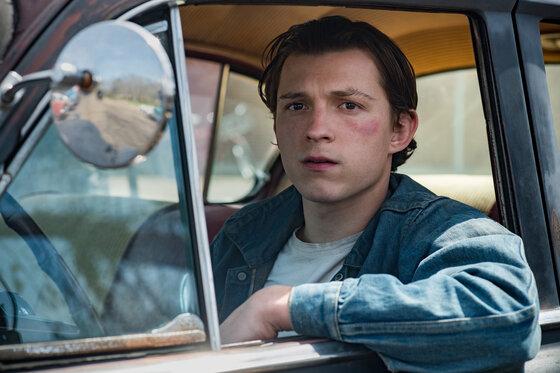 Lenora and Arvin grow up together, becoming inseparable siblings, until Reverend Teagardin (Robert Pattinson) comes to town to replace an ailing preacher.
I'll stop there. It's not a stretch to see what happens next, but it's still surprising nonetheless. That's because in a film of subdued, muted performances, Pattinson turns things up to 11. Reverend Teagardin is a presence in every scene he's in, commanding your attention. And in the few scenes they have together, Holland plays off Pattinson's hubris with a timidness perfectly.
One of the few issues I had with the movie was the length and the usage of multiple character. The movie sits at just under 2 hours and 20 minutes long, and that could've been cut down if the movie didn't include Jason Clarke and Riley Keough's characters. The two play serial killers who pick up hitchhikers and, well, don't take them anywhere but heaven. We learn late in the movie Clarke's Carl was a former preacher, as well. Another man who abused his power and authority in the church. Keough's Sandy is the sister to Stan's character. A little too convenient, but since it's a small town, I didn't dwell on it long. I did enjoy the work of all three, but I actually wish these three were given more time to better build upon their character and the decisions they made. The way Clarke, Stan and Scanlen were used felt underutilized and were only included to bring the movie full circle. Remove these three and focus on Holland, Pattinson, and Scanlen and I think you've got a stronger movie.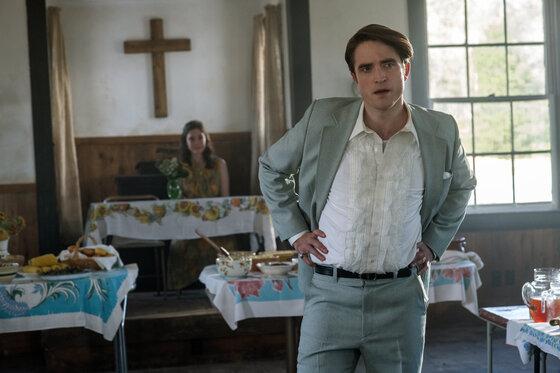 When I watched Uncut Gems last year, I had an uneasy feeling for almost the entire movie. The life and world of a gambler scares me because of how quickly things can go wrong and everything you work for can disappear. I had a similar feeling throughout The Devil All The Time. The power of religion on people, especially in small towns across the county like the backwoods Knockemstiff, Ohio, and its surrounding communities, is frightening. The movie is fiction, but if the author comes out and says this actually all happened, I wouldn't be surprised.
Arvin isn't a bad person. He had to grow up early and had to make a lot of tough decisions in his life. He also saw what religion can do to people, how it can turn the most hopeful into the most twisted. This film is going to make you do the same thing, it'll make you examine your relationship with God if you believe in one. This movie isn't anti-religion. It's a close examination of the people who abuse religion for their own hopes of power and control.