Those of you who follow this site regularly know that we are becoming more and more interactive as we movie forward. In the spirit of that, I'll do a short capsule review and give you some comments from Aaron Weber, a writer from Transbuddha and Razorfine. Please leave any comments that you have after seeing the movie (although I wouldn't actually recommend seeing the movie unless you are a glutton for punishment) below.
"The Day The Earth Stood Still" is another in a long line of remakes that should never have been made. Let's mention the fact that its source material is one of the best science-fiction films ever (and with barely any special effects!) and go straight to the material.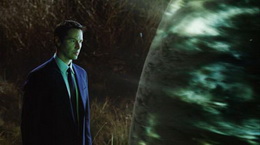 A mysterious being from another planet (Keanu Reeves) is sent to Earth to decide the fate of mankind. He does this by inhabiting the body of a human and meeting another alien lifeform who has been here for years (James Hong) for dinner at McDonald's. After an initially hostile encounter with the U.S. military, he meets a hot, astrophysicist widow (Jennifer Connelly), her bitter stepson (Jaden Smith), and has a brief encounter with an altruistic Nobel Prize-winning physician (John Cleese).
Meanwhile, a needlessly long introduction provides the movie's only suspense and a stubbornly meaningless subplot involving Reeves' giant protectorate robot goes on forever. Good actors like Kathy Bates, John Hamm (TV's "Mad Men"), and Kyle Chandler (TV's "Friday Night Lights") have thankless roles where they blather on about exposition and ultimately make decisions that make no sense for their "characters." Hamm doesn't even get the opportunity to define exactly how he knows Connelly's character.
The biggest problem with director Scott Derrickson's remake is that there is nothing to it. Nothing. I challenge anyone to pinpoint the moment that Reeves' alien realizes that humans are worth saving. You can't do it because it doesn't exist. If you strip away the half-hour buildup, the doctor-speak, the stupid subplot, and the VFX scenes designed to make the trailer look appealing, you have nothing left. "The Day the Earth Stood Still" is like a hollow Tootsie Pop.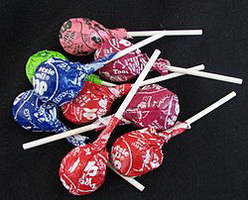 What, in 1951, was a scary Cold War-era warning about the misuse of Atomic energy has now become a vague and infantile pro-Green special-effects showcase (even the CGI is unimaginative and looks like a swirly, soft-focus nightmare) with one entire suspenseful scene in 104 long minutes.
Here's Aaron's take. Read the rest at Transbuddha:
"We're told a few times during the film that mankind is killing the planet (one of a handful of life-supporting planets in the cosmos, and therefore worthy of the intergalactic community's attention), yet we're never told HOW. Global warming? Climate change? Pollution? Over-population? Hell, for all we're told it could be that the current season of Charm School is destroying Mother Earth. (Which, now that I think about it, might not be too far off the mark…)
To make matters worst, we're teased with a far, far too brief scene (seriously: we're talking 4 minutes TOPS) where Klaatu has a discussion with a Nobel laureate scientist (Cleese) on why it's important to let our species have the chance to change ourselves, but what could have been a wonderful examination of the human condition is shoved to the side in order to give Will Smith's kid a little more screen time. The phrase 'philosophical cocktease' comes to mind…
That's not to say I hated the film. In a weird way, I enjoyed large parts of the film, which I have unofficially retitled 'John Carpenter's Starman is Back and He is PISSED', but that's mostly because I'm a little gay for Keanu Reeves, who found a role that perfectly utilizes his 'blank robot' method and throws on some extra 'I'm a bit of a bad-ass' authority gravy atop it. (His delivery is pretty much 'You have no idea how stupid you prehistoric meat-bags are to me' from beginning to end) Between that, the fact that the fate of the human race is decided over the course of a discussion at a McDonald's with DAVID freaking LO PAN, and some subtly clever nods to sci-fi's heavy hitters there are some moments in which I could see the germ of a fascinating movie tragically smothered by callous and inept hands holding the deadly feather-stuffed pillow of marketability."