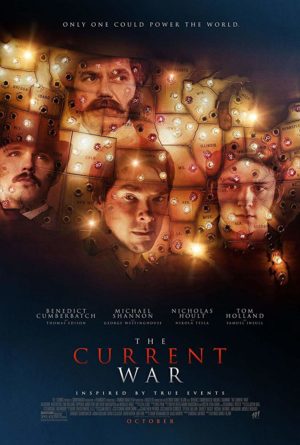 [Rating: Minor Rock Fist Up]

There are many casualties in the wake of the Harvey Weinstein scandal, as studios try to distance themselves from the disgraced producer, and The Current War: Director's Cut is one of them. Originally slated for release two years ago, it premiered at the Toronto International Film Festival in 2017, but was sold off after Weinstein's accusers came forward, and then sold again to 101 Studios, which finally released it.
What is being shown now in American theaters is being touted as the director's cut. While the movie boasts excellent performances and absolutely delicious costuming, the pacing issues make me think it might have been better if director Alfonso Gomez-Rejon (Me, Earl, and the Dying Girl) hadn't been in charge of the final cut.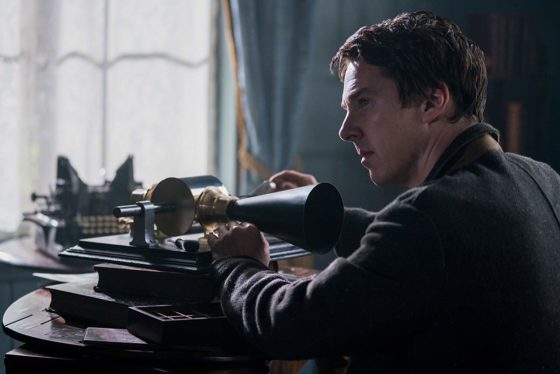 The story of Thomas Edison is almost always associated with light bulbs, with electricity, with genius. The Current War: Director's Cut, offers an 'inspired' version of the events that led to an electrically lit United States.
It says so right in the opening credits – 'Inspired by true events,' not 'based on.' And that means – largely inaccurate. This movie isn't for those who want historical fact, but for those who want to be entertained by the Hollywood version. It annoys me when people complain a movie is inaccurate when it brags about it in the credits.
Benedict Cumberbatch plays Edison as a socially-challenged (and possibly on the spectrum), tunnel-visioned genius, and Michael Shannon is an excellent foil as George Westinghouse, a visionary who believes progress requires collaboration, not competition.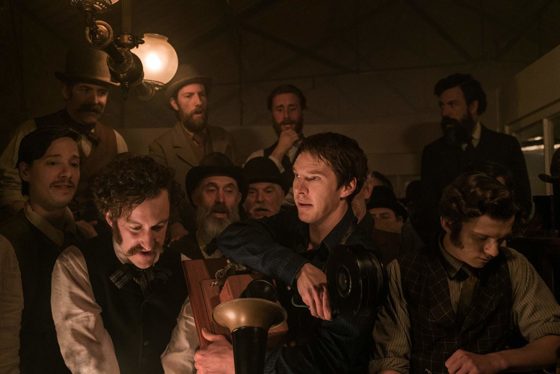 But there aren't enough scenes with them together, although when they finally do share a scene, it's pure magic.
As the two men race to power the country, a few too many subplots begin to emerge – including the invention of the electric chair (and the ethics thereof), the race to power the Chicago World's Fair, and the contribution of naive genius Nikola Tesla (Nicholas Hoult). There is also the matter of J.P. Morgan's (Matthew Macfadyen) investment, Edison's legacy, and muckraking journalism.
It's a lot – particularly for a movie that is under two hours. And all the subplots are interesting and colorful, but none get the focus they deserve. It's a pleasant watch, with well-acted and well-written characters, and an artistic (sometimes overly so) approach.
If it's worth it to flub the facts in the interest of making a great story, that story should be (forgive me, I can't help myself) electrifying. And The Current War: Director's Cut isn't quite that.