This review originally appeared in shorter form on KSNT-NBC, KTKA-ABC, and KTMJ-FOX, Kansas First News.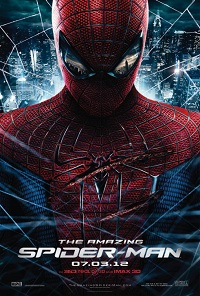 I understand that Spider-Man 4 starring Tobey Maguire and Kirsten Dunst was going to cost a lot of money to make. I also agree that Spider-Man 3—released just five years ago—was a letdown after the perfectly pitched comedy and unexpected poignancy of Spider-Man 2. But did we really need a new origin-story Spider-Man movie, just 10 years after the original Spider-Man?
No, we didn't. But now that it's here, let's judge it on its own merit.
It's a testament to how good the movie is that The Amazing Spider-Man (opening Tuesday July 3) elicits any kind of emotion at all. It was just 10 years ago that Maguire and director Sam Raimi gave us their version of Peter Parker. So much is familiar about this new Spider-Man, but there are some key differences—and they are promising ones—for the future of this new franchise.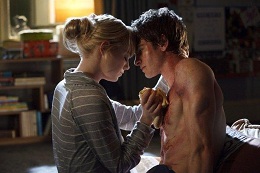 Andrew Garfield is eminently watchable, playing Parker with less "gee-whiz" and more reckless angst than Maguire. The Amazing Spider-Man gives him three movies' worth of tragedy in one film, but never feels rushed. The treatment of Parker is more in line with modern tastes than the previous trilogy, and that's not just because of the indie rock music that fills its soundtrack.
(This is especially ironic because many people cried out that Spider-Man 3 was Peter Parker gone "emo," but The Amazing Spider-Man features many more instances of a tortured high-school soul who spends all his time thinking about how lonely and sad he is. Again, it's a credit to Garfield's performance and the movie's execution that this feeling is palpable instead of up for ridicule.)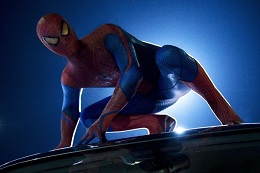 Emma Stone is radiant as girlfriend Gwen Stacy, and the non-super elements of their relationship are handled nicely by director Marc Webb, who previously helmed the modern romantic comedy (500) Days of Summer. This guy knows how to convey a lot with very little dialogue, and in one film he's already established an impressive bond between his leads.
Following the template laid out by the Raimi films, the villain (Dr. Curt Connors a.k.a. The Lizard, played by Rhys Ifans) is someone close to Peter, and so are the other notable players. This keeps the story small and personal even though it plays out on an epic scale by the end of the movie. Webb gets convincing, well-rounded performances from Denis Leary, Martin Sheen, and Sally Field, who all shine in supporting roles that make the most of their limited screen time.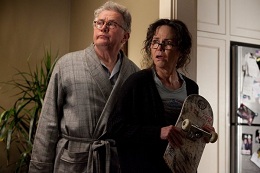 The action scenes are pretty spectacular, even if they can't help but feel familiar by nature of Spider-Man's aerial acrobatics. It's a little disappointing that there isn't more of the first-person Spidey cam that was teased in one of the film's early trailers, but the action is well-staged nevertheless.
One important note: These scenes  aren't enhanced by the lame use of 3D, which is only even upconverted for part of the movie. I took my glasses off (because the screen is way brigher that way) only to notice that not everything was being presented in 3D — just the action scenes. Also, if you are planning on seeing the movie in IMAX, the screen never expands vertically to take full advantage of the bigger screen dimensions, so don't bother.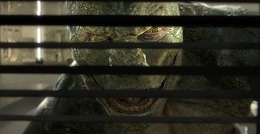 The look of the mostly-CGI Lizard after his transformation is muted and not very scary, despite the fact that it blended costume and makeup with computer effects—but that feels like nitpicking.
Still, The Amazing Spider-Man is efficient and effective, offering a strong helping of character development and a harder-edged take on one of the world's most relatable superheroes.  If it was the first Spider-Man film I'd seen, I'd probably be raving about it.