'Avengers Infinity War' may really just be be half of a movie but it's technically it's the culmination of Marvel's Cinematic Universe going back to 2008's inaugural Iron Man, as well as the springboard for a future of movies that's sure as hell going to look a lot different after 2019. And for what it is…it's pretty freaking awesome.
Without divulging any spoilers, the plot picks up threads from most of the 18 films preceded Infinity War, most notably the payoff of the macguffin chasing that's been going with the villain, Thanos (introduced in Marvel's Avengers' post-credits scene in 2012) trying to find the magical infinity stones. It's a universe-wide threat that unites Earth's mightiest heroes, The Avengers (including Spider-Man, Doctor Strange, and Black Panther) together with the Guardians of the Galaxy for the first time.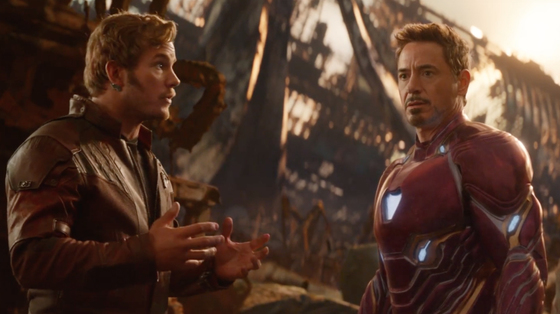 Much like that really old movie, The Empire Strikes Back, our heroes are divided, allowing Marvel to showcase some of the electric character chemistry that's worked in the past and mix and match characters who have never shared screen time, all to some pretty fantastic results.
Let's talk about Thanos because he's awesome. Josh Brolin provides the voice and motion capture for the mad titan and the result is one of the most intimidating and chilling performances we've seen in a ridiculous superhero movie. The character is nuanced beyond the typical 'dude wants to rule the universe'. His theory is actually — sadly…sound — even if extreme to lunacy. It's a shame it's taken so long to actually get him on screen for more than a cameo but the wait was worth it.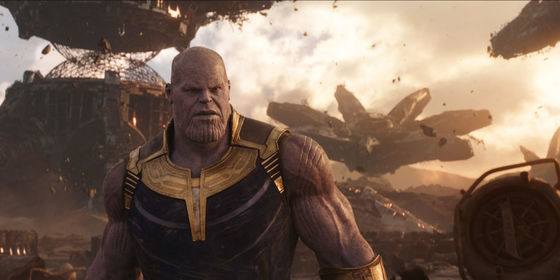 The real heroes of this movie are the boys in the directors chairs, The Russo Brothers (Joe Russo, Anthony Russo). This is a hell of a task, to put together a movie that not only brings some closure to stories and questions raised over the years, but to do it in a way that never feels like you're being force fed useless information. The action sequences are spectacular and the threat (for the first time) feels very, very real.
The movie does clock in at just around 2 hours and 40 minutes including the credits you'll have to sit through to get to that all-important stinger that follows. It's long, but honestly it never feels like its dragging. Sure there are a few sequences that could have been shorthanded a bit more, but the film does a great job of catching audiences up on what they may have missed without feeling like they're ham-fisting exposition. With this many characters that's a flipping miracle.
Avengers Infinity War takes some bold risks and leaves audiences with a payoff that we can't cash in on until next year. But it's a hell of a way to start to bring to a close the past ten years of movies.