Errol Morris is widely regarded as one of the greatest documentary filmmakers of all time, and for good reason. His movies are always entertaining and informative, with masterful pacing that tackles sometimes dense topics in comprehensible, digestible ways.
But what most people forget is that Morris is funny — really funny.
For those new to Morris' more humorous side, "Tabloid" may be a bit of a surprise. It's probably the most comedic film in his oeuvre, and definitely his most jovial since "Fast, Cheap, and Out of Control."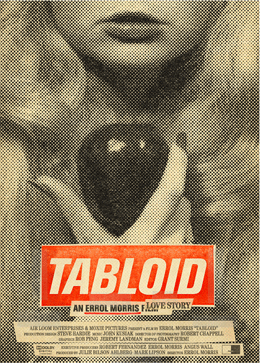 "Tabloid" recounts events in the life of Joyce Bernann McKinney, a former beauty queen whose bizarre exploits in the end of 1977 was dubbed by the tabloid press "The Case of the Manacled Mormon."
Basically, McKinney claims she was in love with a young Mormon who was then plucked from her life by his church, brainwashed, and sent to a foreign country so he would be kept away from her. After raising money, she tracked him down to London with the help of a private investigator. She and her friend then hired a bodyguard and a pilot travel with them to the UK for the purpose of rescuing him.
But what the young Mormon was doing there was much less sinister than McKinney would have you believe. He was likely voluntarily serving as a missionary for his church, which is an aspiration of most Mormon teenagers. Eventually, he claimed he was abducted at gunpoint by McKinney and and associate, and that she tied him up and raped him several times. Predictably, the budding tabloid press lapped the story up.
McKinney, who seemed at least at first to revel in the attention, is still eager to tell her side of the story in a manner in which she retains some level of control, even now into her sixties. The documentary is anchored around interview footage with her, and is cut with interviews with reporters who worked on competing tabloids in the UK at the time, the pilot, and a different former Mormon missionary who explains some of the more foreign aspects of the church in a flippant but clearly knowledgeable manner.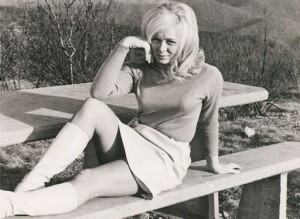 The film's tone and personality feels like a hybrid of Morris' sharp wit and relentless focus, and McKinney's manic, gregarious, and possibly delusional speech.
The editing is as fast and tangential as McKinney's digressive storytelling, and it gives Morris the perfect opportunity to indulge his more playful side. He clearly had fun making this film, and it's infectious. One of the most thrilling aspects of McKinney as a subject is that there seems to be no end to the contradictions and twists in her life. Even those familiar with the case will be riveted with the puzzling and hilarious events that are recounted.
McKinney proves to be a classic unreliable narrator, and she's boundlessly fascinating because of it. She is very much is a person who is impossible to know from simply reading a list of events in her life. And while Morris does convey what is and is not backed up by evidence, he's also content to let her present her story, unencumbered by whether or not aspects of it are demonstrably false.
By the time "Tabloid" winds down with one of the most unpredictable third acts in documentary history, its clear that Morris is less interested in facts and more interested in the truth felt by the people involved.
It all makes for an energetic, amusing, and unforgettable film. This is one "Tabloid" worth perusal.