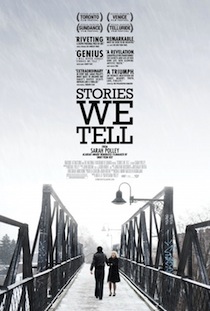 Sarah Polley was unsure of her goal when she began the project that would become Stories We Tell. She knew that her family was a mixed bag of divorce, custody battles, and mysterious speculations. Even Sarah Polley's own parentage had come into question. She wanted to explore the jokes, anecdotes, and myths that surround a family's most guarded secrets and unspoken truths.
The exploration began with Sarah Polley's mother. So often in our familial riddles there is a central character around which others orbit. In Stories We Tell this pivotal figure is Diane Polley. The free-spirited Diane was the life of the party, a person who would sing in spite of her inability to carry a tune.
Diane lived a charmed and tragic existence. She was an actor and casting agent who had lost custody of her oldest two children to her first husband. She remarried, but the relationship was lackluster. Questions about affairs or Sarah's "real" father where never brought to light before Diane's untimely death.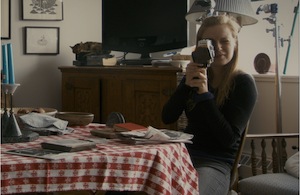 Sarah Polley turns the cameras on the participants involved, and allows each to tell their version of the story. The specific individuals fill in details, negate memories or embellish aspects according to their own narratives. They include Sarah's four siblings, her father Michael Polley, and friends of Diane.
In this way Stories We Tell has an honest title. It is about a search for the truth. It is about the how's and why's of the stories that each of us build to make sense of the messiness of our lives.
It is also an anthropological study of narrative on a microcosmic level. Sarah Polley asks the question of whose story this is. She also explores what these stories that we create, to tell or not tell, what they do for us. These stories develop, build and often take the place of the real people or emotions present.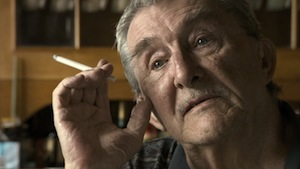 In one such case, Michael Polley must address the fact that Sarah may not be his biological daughter. Sarah is concerned that Michael may not be able to handle the information, but Michael's actual reaction is remarkable and unlike anything his children expected.
The candidness of all the participants and collaborators makes Sarah Polley's experiment a revealing success. Though the viewer may not have quite the tangled past that the Polley's do, they will nevertheless sympathize with the way Sarah Polley's family comes to understand itself.
Polley continues to grow as a young filmmaker, and Stories We Tell shows depth and maturity. It is obvious that each of her films is as much about developing her understanding of filmmaking as it is about creating a specific film. To this end Stories We Tell is a film that is not only about a specific family, not only about how stories in a family get started and develop, Stories We Tell is also a personal documentary that explores in part the strengths and aspects of the personal documentary form.
She may not have had a goal in mind when she began, but Sarah Polley arrives somewhere wonderful. She has crafted a rich, multi-layered film that is worthy of multiple viewings.