Some directors are not satisfied with manipulating the emotions of their viewers. It is more than making people feel for their main characters that drives these mad visionaries. This rare breed of director wants not just a psychological or emotional response they want a physical reaction to the events on the screen.
Park Chan-wook may not want his viewer to feel actual pain, but in his new film Stoker a gasp, or the quick involuntary head turn to shield one's eyes from the disturbing images on screen, those are welcome.
Park was influenced by the best of the heady thrill meisters, Alfred Hitchcock, and there are more than passing similarities in their films. Both use gesture and suggestion far more than actually showing the grotesque. Neither avoids the tawdry or taboo, and each one has a dictatorial control over their camera, it's framing and movement.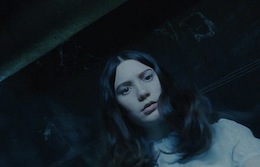 In Stoker, the screenplay may be the least interesting thing about the film. A mysterious uncle, Charles (Matthew Goode), appears and enters the lives of Evelyn (Nicole Kidman) and India Stoker (Mia Wasikowska) after the death of their husband and father, Richard (Dermot Mulroney).
Except for a few wonderful revelations, the story is straightforward, but in the same way Psycho is straightforward. The task is in the telling and here Park is a formidable talent.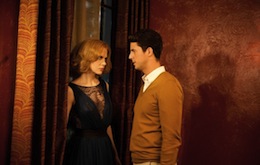 From extreme high and low angle shots that distort or disorient, to fluid tracking shots that shift around characters as they sit at the dinner table, his camera has purposeful life and movement. Everything the camera does adds depth and clarity to the emotional or psychological state of the characters within the frame.
Wasikowska, in her role as India, is incredible even in exceptionally revealing and vulnerable moments. When other actors might act for the back row of the balcony, Wasikowska exerts a laudable restraint that makes each moment of realization all the more devastating.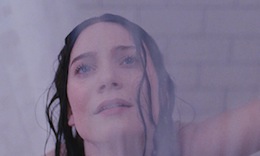 The supporting cast would do well just to keep up with Wasikowska, but Goode and Kidman both bring solid performances of their own, Goode as the emotionally distant yet attentive uncle, and Kidman as the stoic yet desperate widow.
I do not think that Stoker will garner wide mainstream acceptance. It is too thoughtful in its construction and there are too many films with more surface shine that will distract a casual audience member, but Stoker will most likely earn high praise from a small group of cinéastes.
For my tastes at least, it was my favorite cinematic experience since Nicolas Winding Refn's Drive, which is high praise indeed.