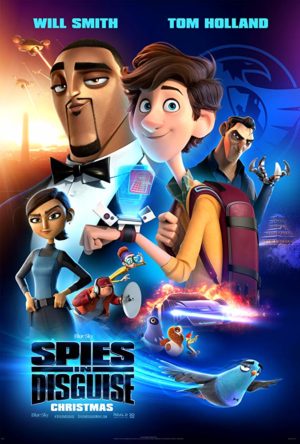 [Rating: Minor Rock Fist Up]

It's a pretty silly premise – a spy is accidentally turned into a pigeon by an optimistic and hapless gadget enthusiast. But the vocal talent of Will Smith and Tom Holland, and the enthusiastic goofiness of the plot and gags, makes Spies in Disguise, directed by Nick Bruno and Troy Quane, a good deal of fun for the younger set.
Lance Sterling (Smith) is smoother than 007 and emotionally invested in his image, his one-liners, and his status as a solo operative. Sterling has no problem dealing maximum damage to execute his mission.
Walter Beckett (Holland) is a clumsy, gadget whizkid who believes the world doesn't need more violence – you can distract the bad guy with kitty glitter!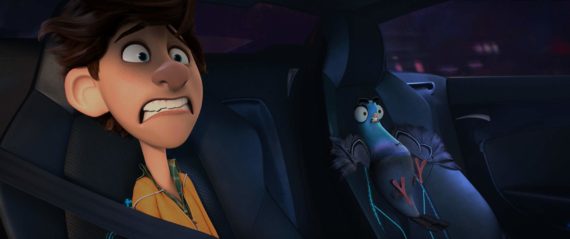 The odd couple are cute and play off each other well, but the fun is in the visual gags as pigeons fly in to save the day.
The pacing is problematic – sometimes it drags quite a bit, and then takes off again. The plot is ornamental. Supporting cast Rachel Brosnahan and Rashida Jones add some much needed feminine balance.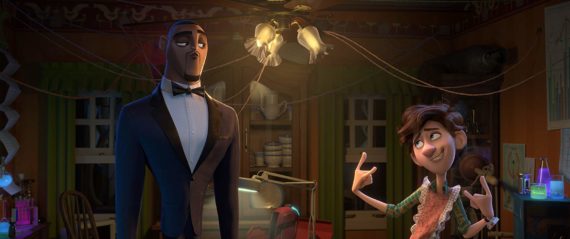 The animation is sort of uncomfortable – with absurdly long thin legs and very broad shoulders. Everyone one looks like they should topple over. The attention to surfaces and colors (particularly on the iridescent pigeon feathers) is commendable.
Will Smith is definitely bringing his brand to the production – the movie soundtrack and dialogue are all reminiscent of Big Willie's style.
The commitment to silliness is what saves the day. My kids laughed more than I've heard them giggle at a movie in a while. And the message – that violence and destruction shouldn't be the go-to maneuver – is lovely.