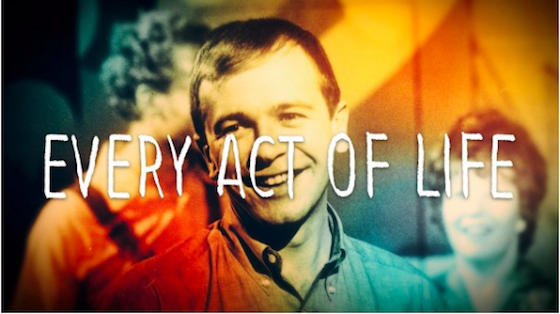 [Rating: Minor Rock Fist Up]
A touching tribute to a true titan of American theatre, Every Act of Life is a fine documentary whose only real failing is a reluctance to challenge its subject or the viewer. Biographical in nature, and complimentary to a fault, this exploration of playwright Terrence McNally goes through all the expected paces of a "this is your life" documentary. There's ups, downs, struggles, perseverance, and no shortage of A-list stars queued up to sing the praises of an undeniably gifted artist. Yet like so many documentaries, Every Act of Life gets lost in the weeds of its subject's greatness and fails to explore anything that might challenge the crescendo narrative laid into this feature's foundation.
Writer/producer/director Jeff Kaufman presents the story of Terrence McNally in a straightforward manner, starting with the playwright's childhood in Texas, and the seeds that would grow into an all-consuming obsession with theater. McNally's parents loved musicals, yet they did not exactly embrace their son's passion for the art form, leading the young man to go in search of solace in his school's theater department. It was there that a saintly teacher took the boy and his raw writing talent under her wing and inspired the confidence McNally needed to move to New York City as an adult.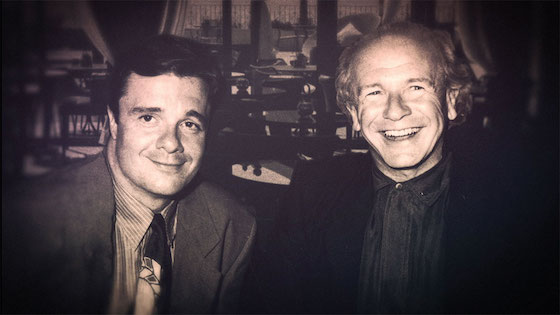 Once in N.Y.C., McNally threw himself into the theatre scene with everything he had and began to make connections that would allow him to wedge his foot in Broadway's door. Tireless work writing his own plays while getting out to see every production he could led to opportunities, along with a romantic relationship with famed playwright Edward Albee. And while McNally's career didn't explode out of the gate, his assiduous nature and complete understanding of his medium and craft led to recognition and success in a few short years.
Kaufman pulls out all the stops to make a case that McNally is one of the most respected and important writers in American theatre, hauling out Edie Falco, Nathan Lane, Christine Baranski, F. Murray Abraham, Tyne Daly, Rita Moreno, and Angela Landsbury (to name just a few) to make convincing arguments to this effect. They speak about McNally's ability to capture the raw honesty of the human experience as seen through the eyes of the common (sometimes forgotten) man or woman. Unrestrained by genre, style, or the opinions of polite society, the works of McNally span a cultural gamut that can allow for the same man to write about both short order cooks and opera stars.
Conversations about McNally's professional career co-mingle with discussions about his personal life, as the guy was living openly as a gay man in the mid-20th century while also writing honestly about gay characters. It is important to remember that in the 1950s and 60s, when McNally was first establishing himself as a force to be reckoned with in the theatre community, many of his LGBT contemporaries were still in the closet. McNally's willingness to stand out in this regard set him apart, and Every Act of Life argues that this inspired greatness in the man's work. And while this mix of personal and professional bravery is both inspiring and admirable, it doesn't add much to the narrative soup that is Every Act of Life.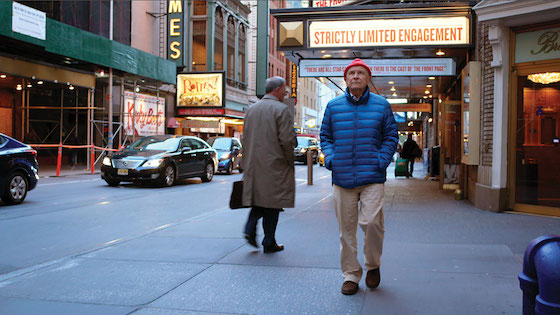 Although the documentary does explore a few dark periods in McNally's life, like his struggles with alcoholism and a number of failed relationships, there's never any question about where this is all going. While McNally suffered through a few flops, as does any artist, there's never any real introspection captured on camera, or flashes of doubt. There aren't any moments explored where McNally or any of his contemporaries express concern that he wouldn't pull out of whatever rut he'd found himself in, or that audiences might not be in sync with the writer any longer. Again, it all amounts to something that's less of a documentary and more of a well-meaning book report explaining all the reasons a person is wonderful.
Kaufman does indeed pull off the trick of convincing the audience of this latter point, due in large part to the accumulated evidence at hand, and the dozens of glowing testimonials from luminaries of the stage and screen. Structurally, the documentary is put together well, moves at a good pace, following a narrative thru-line that is easy to keep up with. There's just not a lot to think about here: no real challenge or exploration beyond a well-intentioned macro-review of one man's life.
Playing this week at the Seattle International Film Festival, Every Act of Life is a tight, well-constructed, interesting, heart-warming deep-dive into the life of Terrence McNally: one of Broadway's best and brightest. The author of such stone-cold classics as Frankie and Johnny, Next, Master Class, and Lips Together, Teeth Apart (among many others), McNally deserves all the recognition and respect the world has to offer. Sadly, the documentary about him doesn't challenge its audience or ask it to think critically about the guy's life, leaving viewers with little more than a guided tour of a life well lived rather than a dynamic documentary about an important man.