Most have seen some version of this story before: a post-middle age man is forced to come to grips with his mortality, and the faded glimmers of a successful life now mostly behind him. Wonder Boys, About Schmidt, The Life Aquatic, and most recently Birdman (among many others) have gotten a lot of mileage out of this formula. Yet when done well, these stories can strike a chord, and connect with audiences that have either experienced something similar, or fear that someday they will. Thus, whether we're looking at good examples, like director Brett Haley's newest film, The Hero, or bad ones, it's a safe bet to assume that Hollywood will keep churning them out.
In The Hero, 71-year old actor Lee Hayden (a perfectly cast Sam Elliott) is at a crossroads. Primarily known for an iconic turn in a popular western film now forty-plus years old, Lee spends most of his days drinking alone in his large, empty house, or in the company of his perma-stoned drug dealer, Jeremy (Nick Offerman). Financially, Lee doesn't seem to want for much, yet both personally and professionally, he appears to be at a dead end. His ex-wife (Katherine Ross) has long-since moved on from him, and while his adult daughter Lucy (Krysten Ritter) is around, she's at arm's length. A troubling medical diagnosis shakes Lee out of his lazy complacency, however, and compels the man to take stock of his life: past, present, and future, as he struggles with how he'll proceed with this frightening new chapter.
Haley used Elliott in small doses to great effect in his previous film, 2015's I'll See You in My Dreams, and one gets the sense watching The Hero that the director realized he had something special on his hands that had yet to be exploited. The consummate rugged tough guy, Elliott's western everyman persona has permeated pop culture, from his extensive filmography to his "beef: it's what's for dinner" voiceovers. This currency is cashed in with Elliott's turn as Lee Hayden, whose own career parallels that of the actor playing him (though with a far less impressive resume). Because Elliott is such a well-respected, heavily worked actor, it's doubly entertaining to see him brought down to such a relatable, human level, and these moments of raw, embarrassing honesty make the picture.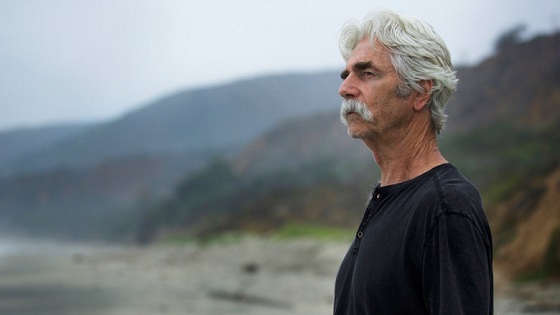 Lee is full of fear, self-doubt, and regret, not to mention a healthy amount of marijuana-induced paranoia due to his habitual smoking. As a character, he is fully formed and relatable after just a handful of minutes, which is a credit to Haley's use of silent inference, set design, and deft camera work to tell much of Lee's story. And while the script does exploit a few shortcuts to move itself from the second to third act, its minimalist sensibilities represent one of the film's biggest strengths.
Laura Prepon is another major asset to the film, as her character, Charlotte, eschews the predictable manic pixie dream-girl archetype to serve as something more than the catalyst for Lee's wake-up call. Indeed, Lee is already "woke" by the time he and Charlotte meet, and instead of serving as the engine for Lee's development, she compliments it by acting as a relatable, genuine human being. As The Hero develops, Lee's relationships with Charlotte, Jeremy, and Lucy frame his path towards self-discovery and a reawakening of self that Elliott's character lost somewhere along the way. Already at a personal pivot-point because of his health, his new relationship with Charlotte, along with an unexpected viral moment, lights a fire under his life once again and forces Lee out of his self-imposed complacency.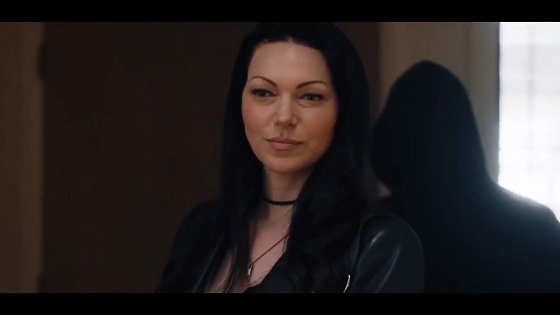 Overall, there's a lot that works with the film. The scenes between Elliott and Offerman are a surprising highlight, and play out like two old stoner buddies in the middle of a ten year-long conversation. Lightyears removed from his Ron Swanson character, Offerman stretches himself with the performance and it pays off in spades. Katherine Ross is another surprise, and in her brief time in the picture, she adds considerable weight and some history to Lee's journey.
Yet Sam Elliott is the star of The Hero, and rightfully so, for his work as Lee Hayden represents some of the best work he's done in a long and storied career. The movie plays well because the script takes pains to paint Lee as a genuine person living in 2017, and avoids the tropes so many of these older-men-coming-of-age pictures cling to. Lee is tech-savvy (he confidently uses an iPhone, even as a 71-year old…gasp!), is entirely self-aware from the get-go, and openly questions why Charlotte, a woman half his age, is interested in him. Most importantly, his story doesn't seem at all far-fetched, and proceeds down an unexpected path that is still believable.
Currently playing at this year's Seattle International Film Festival, and opening in wide release today, The Hero is an off-beat comedy that moves briskly at a tight 95 minutes, and does a lot while saying little. With strong performances up and down the roster, director Brett Haley has crafted a film that speaks honestly about aging, family, legacy, fame, and love. This feels like the movie Sam Elliott has been waiting his whole life to make, which, if true, worked out well for the guy. He's never been better.