Editor's Note: Warren Cantrell is back at the Seattle International Film Festival for a 6th straight year, watching movies and filing dispatches as he goes. SIFF runs from May 18th – June 11th, 2017.  
There has always been a vicious struggle amongst Hollywood's elite between the show and the business, and while the latter almost always wins out, it is the occasional victory by the former that keeps the industry vital. And while the studios will almost always be in the hands of ruthless pragmatists who eat and shit excel spreadsheets, every once in a while, a dreamer makes it past security. And that's who Allan Carr was, the ultimate dreamer, who through sheer force of will and personality clawed his way into Hollywood's highest ranks, only to tumble back down again like a dislodged stone.
The Fabulous Allan Carr is a documentary about the legendary film producer and promoter known as much for his triumphs (Grease) as for his bombs (the infamous 1989 Oscars). Likewise, Allan Carr seems to have elicited equal amounts of love and disdain from his peers, for as generous and fun-loving as the guy was, he could also be just as petty and selfish. The documentary is a mélange of talking-head interviews with Carr's friends and contemporaries mixed with promotional appearances Carr made during his peak years in the 1970s and 80s, and does a fantastic job painting a compelling portrait of a man in 90 short minutes. It presents a picture of a tireless promoter whose love of old-Hollywood and show business drove Carr towards the only career that he could have had. Indeed, Carr lived for the business, and one gets the sense that if he hadn't nudged his way in, he would have been just as happy as a devoted fan.
Much like last year's SIFF offering, Bang! The Burt Burns Story, Carr's story is a very bootstrap-esque tale about a dreamer who wanted to get into show business so much that he just went ahead and showed up one day to do it. A mid-western Illinois kid by birth, Carr did some theater promotion and production for starters, then moved to Los Angeles in the 60s and began courting faded stars and promising newcomers. A quick learner and a natural schmoozer, it wasn't long before Carr developed a decent roster of clients, and a reputation for top-notch promotion.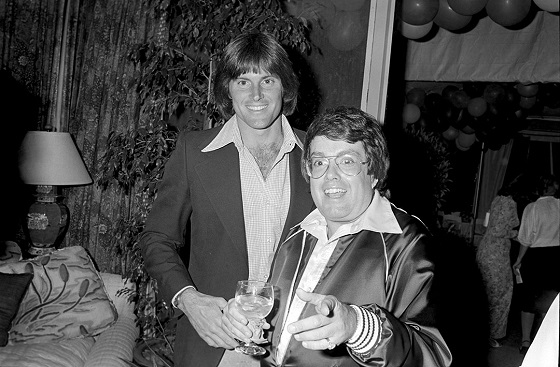 Director Jeffrey Schwartz approaches his subject with a fair amount of awe and reverence, yet isn't afraid to pull back the curtain to reveal Carr's less desirable traits. More than 30 years before the proliferation of social media, Carr was a revolutionary in the world of promotion, and seemed to innately understand the concept of "any press is good press." Whether the guy was succeeding or failing, he understood the power of perception and buzz, and that what people said mattered less than the fact that they were speaking about him or his project at all. Yet this also manifested in a selfish narcissism that saw him reluctant to share credit at times, and alienated him from one-time allies and potential collaborators.
Carr was also flamboyant and "fabulous" at a time when homosexuality in Hollywood was still very much taboo. And while he never publicly came out, Carr's orientation and proclivities were well known, and seemed to put a cap on the kind of projects he could quarterback. As a result, Carr carved out a niche for himself within the industry, yet always had to battle against his own excessive tendencies and a propensity to put himself at the front of any project with which he was involved.
As it proceeds, the documentary explores the intersection of business and pleasure in Hollywood during its critical and financial heyday, with Carr, the ultimate outsider, right in the middle of things. The disco and excess generation of the mid-to-late 70s seemed to converge on Carr's Benedict Canyon estate where celebrity royalty gathered to indulge in a safe environment that catered to their egos. Hollywood and the country at large was pushing excess to its limits, which, coincidentally, was the sweet spot Carr operated in both professionally and personally. And what seemed to crest with 1978's film adaptation of Grease, Carr's greatest and most enduring producing triumph, rolled back and receded into the sea with the dawn of the 80s.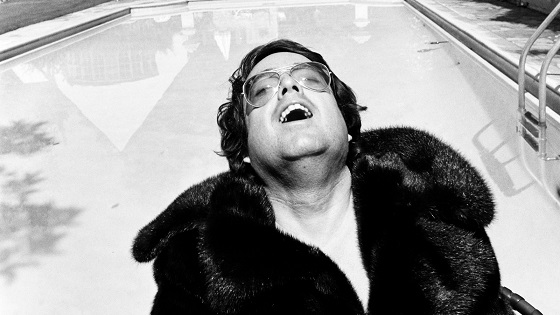 The new decade saw the AIDS epidemic and a series of critical failures take the wind out of Carr's sails. The man watched as many of his party-goers started coming down with a new, deadly illness, and stared in disbelief as audiences and critics turned on the bombastic, camp-heavy films he released. And while he was able to endure the critical and financial failures of the decade (the guy was responsible for the Village People movie, Can't Stop the Music), his production of the disastrous 1989 Academy Awards ceremony put a dagger through the heart of his career and reputation. The ceremony's opening number featuring a duet between Snow White and Rob Lowe is still discussed as a catastrophic low-water mark for the Oscars and the industry at-large, and by all accounts, Carr took all the criticism to heart.
An interesting exploration of an industry heavy, The Fabulous Life of Allan Carr has decent (if not stellar) bona fides to back up the case it makes for Carr as an important cog in Hollywood's 1970s machine. Many of the people involved in making Grease, as well as a couple studio heads, Steve Guttenberg, and even Brett Ratner all attest to the man's charisma and influence in the waning years of "old" Hollywood when an outsider like Carr could still burst into the biz. A celebrity rags-to-riches tale that's a throwback to a different time, the documentary doesn't have a whole lot to say about the industry or human nature at large, yet is interesting enough that that almost doesn't matter. Like much of the work Carr's responsible for, it is light, indulgent, and a good time.