[Rating: Solid Rock Fist Up]
A 1960s music industry titan whose writing and producing credits put him in elite company with the likes of Phil Spector and George Martin, Bert Berns was as interesting privately as he was professionally. Bang! The Bert Berns Story is a documentary about the eccentric, troubled, brilliant songwriter/music producer, and despite the fact that it is the work of an obvious ally (Berns' son, Brett Berns, directed the effort), it is unflinching in its portrayal of Berns as simultaneously brilliant and flawed. Tracing Berns' development as a sickly trust fund kid transformed into a music industry opinion-maker, Bang! manages to balance reverence with introspection, and offers appropriate contextualization to establish Berns as a pop culture luminary.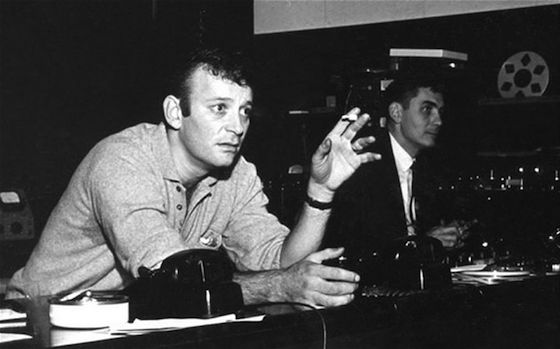 As Bang! begins, it offers a quick resume for the man it is gearing up to explore. Narrator Steven Van Zandt tells the audience that Bert Berns was only seriously involved in the music business for a short time, but in that span the guy was responsible for 51 pop chart singles in seven years: 19 in 1964 alone. Songs that he wrote and produced were popular in their own right, and would have cemented his legacy even if they weren't later discovered and covered by The Beatles, Rolling Stones, and Animals. Berns was the guy who wrote "Twist and Shout," "Everybody Needs Somebody to Love," "I Want Candy," and "Baby Let Me Take You Home" for Chrissakes. If nothing else, the man's professional resume was/is beyond reproach.
As Bang! moves through Bert's early years as a wanna-be bohemian and Latin music aficionado, it paints the picture of a dreamer whose ambitions often outweighed his abilities. Raised in New York City on a diet of classical and Cuban rhythms, Bert just sort of willed himself into the music business via his determination and capacity for prodigious output. Clawing his way up from a $50-a-week position as an in-house songwriter, Berns quickly developed a reputation within the industry as a guy who could come in and re-work projects that needed a little push. Before long, Bert was hopping around between the biggest labels on the planet, writing songs that would become some of the most popular hits of the decade. Not content with this, however, Bert began to branch out into producing as well, and even discovered a few artists along the way that were on the brink of stardom.
Van Morrison is featured prominently in Bang!, and explains that it was Bert who saw the potential in his work, and brought him to the U.S. to produce his breakout hit, "Brown Eyed Girl." Doug Morris, Chairman and CEO of Sony Music, credits Bert as not just a brilliant songwriter and producer, but a man with an uncanny ear for talent. This is a theme that the documentary circles back to repeatedly, for Bert Berns seemed to just ooze potential in all things. Whether it was his ability to spot it from afar, or craft songs that had it in them to blossom into hits for other artists, Bert just seemed to have the Midas touch.
Bang! isn't short on good authority to make this case, either. Hell, when Paul McCartney shows up to talk about how somebody's songwriting abilities altered the musical landscape, you know you're cooking with gas. Yet the documentary is strongest when it takes the time to establish Berns as a mortal whose fatalistic worldview influenced both the artist and the man. Afflicted with heart problems at a young age, Bert lived like an individual on borrowed time, and wasn't shy about letting this color his work. After all, this is a guy who wrote dark, heartfelt songs bursting at the seams with agony and despair and still got them on the radio via teenage pop hits.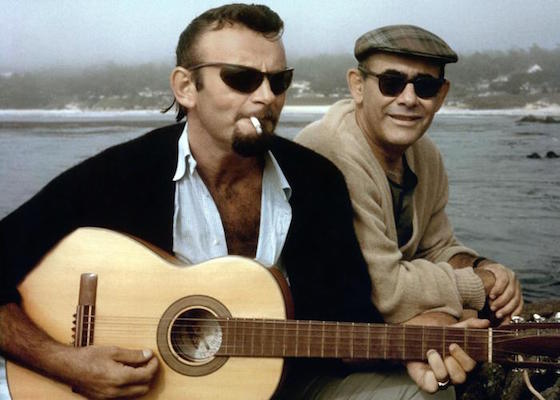 The documentary's talking heads also don't shy away from the fact that Berns was something of a bullshitter, and someone who wasn't above a little truth-bending to further his own cause. What's more, Berns was unapologetic about the company he kept, and was friendly with New York's seedier, "connected" elements. These dubious character traits served the man well, however, both for when he needed to get a foot in the door, and once in, to keep it from hitting him in the ass on the way out. Indeed, the music business in the mid-20th century wasn't exactly a level playing field, and Berns' friendship with people that would make Tony Soprano shit his pants certainly helped the guy at times.
As the documentary moves through its unpacking of Berns' personal and professional world towards his untimely death in 1967, it builds its case that what made the man great is also what likely killed him. As a chain-smoking workaholic who never backed down from a fight, who produced and wrote music like every day was his last, the tempo of his lifestyle eventually overtook him. By the end, Bert seemed a bit frayed, and had he not passed away, one's left to wonder whether or not he would have been able to keep up with the furious pace he'd set for himself.
Currently playing at this year's Seattle International Film Festival, an exploration of Berns' immediate legacy following his death (what happened to his Bang! label after he died?) is about the only thing missing from Bang!. Although it makes mention of the fact that Berns was inducted into the Rock and Roll Hall of Fame in 2015, a bit more time spent on his legacy post-1967 would have wrapped a nice bow on this one, and given it the finishing touch it seems to be missing. It's a small quibble, however, for even without this, Bang! The Bert Berns Story is a fascinating exploration of one man's influence on pop music in an era when that genre dominated the social landscape.