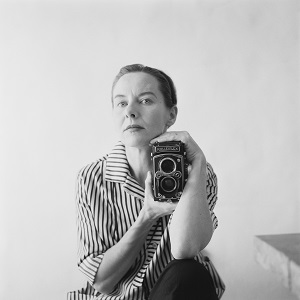 Rock and roll photography is a delicate art, and according to the documentary Her Aim Is True, nobody was doing it better than Jini Dellaccio in the mid-to-late 1960s.  This is a bold claim, and one director Karen Whitehead doesn't make lightly, for this period represents a watershed moment in artistic history akin to a second mini-Renaissance.  Yet examining the evidence drawn from Dellaccio's generous 1960's portfolio, one gets the sense that the spontaneous, free-form brand of candid rock photography was indeed the product of one woman's inspiration, and makes for a very empowering story.
This is as deep as the investigation appears willing to go, however, for Her Aim Is True concerns itself with a very narrow period when it does explain why Dellaccio is so important, and never really probes for another side to the narrative.  Starting with a luscious presentation of stunning rock photography featuring subjects like The Who, The Rolling Stones, Mamas & Pappas, The Sonics, Merilee Rush, and Neil Young, the documentary introduces Dellaccio as the author of this art.  The shots are all dated to indicate their capture in 1965, '66, and '67, before this particular brand of non-studio action-photography became the norm.
Talking heads like Pat O'Day, Lance Mercer, Ben Marra, Jim Valley, and Andy Parypa come in to explain how Dellaccio blazed a new trail all by herself, without a crew or industry connections, starting with a few random shoots with Seattle and Tacoma bands looking for some publicity and album pics.  Groups like The Sonics and The Wailers were the first to get coverage from Dellaccio, a Western Washington resident, and once they made it big and their band photos began circulating in L.A., the new photographic look of the 1960's went large.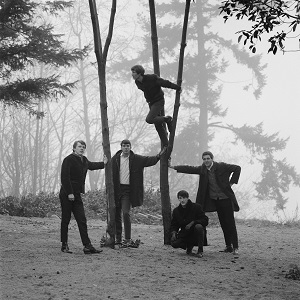 Her Aim Is True contends that the accidental invention of this new artistic genre is all the more compelling because it was the work of a self-taught photographer who was maybe the only female photographer covering live rock and roll acts during this period.  The documentary's director, Ms. Whitehead, connects this to Dellaccio's past as a member of an all-girl jazz band during the 1930s and 40s.  One of the movie's best moments comes during an interview with Dellaccio when she reflects on this period, and proudly boasts that her little jazz group shocked a lot of men who thought bands were a boys-only club back then.  Indeed, it seems like Dellaccio has spent her life accidentally challenging society's gender status quo, and the woman couldn't be happier about it.
Again, it's a great story, for Dellaccio made a nice career for herself during the 1960s, when an unassuming woman in her 40s redefined the look of a colossal artistic movement.  Still, as compelling as all of this is, it makes one wonder if there is more to the story.  Dellaccio admits that once the drug culture of the late-60's began to reach the Pacific Northwest, she began to pull away from the music scene.  She also mentions that her husband became ill at one point, and that for more than a decade she abandoned photography so that she could care for him.
And yet this leaves something like a forty year gap between the peak of Dellaccio's creativity in the mid-60's to her reemergence in the last couple of years.  What did she do between 1970-2010?  Did she keep up with fashion and rock photography, and if so did she have any thoughts on the evolution of the genre during this period.  As concerned as Her Aim Is True is with the development of rock photography during Dellaccio's heyday, it makes one wonder why director Karen Whitehead abandons any discussion of this until a somewhat tacked-on examination of the grunge movement near the end of the documentary.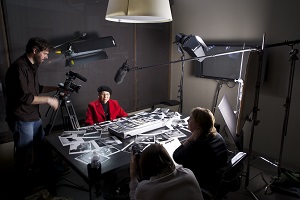 Had this film taken the time to allow for a few moments of regret, or a reflection by Dellaccio about how there were things she wished she'd done differently, the story might have carried a bit more weight.  This isn't to say that there needed to be a manufacture of drama, it's just that there is a lot of rose-colored glass to peer through in this one, and it gives the documentary a somewhat uneven feeling.  As it is, Her Aim Is True comes off as more of a well-intentioned book report than a thoughtful, engaging documentary, for while the story is there, and well-supported, it isn't really challenged, or explored for depth.
Much like The Punk Singer, another rock and roll documentary playing at this year's Seattle International Film Festival, Her Aim Is True tells a very interesting, empowering, engaging story, yet there isn't a whole lot to think about.  Still, if one wants to have a look at some of the sharpest, most inventive photography of the pre-Mod 1960's rock scene, and watch the story of their creation unfold, it's hard to imagine how one could do much better than Her Aim Is True.  One of the last films to wrap up this year's Seattle International Film Festival, it's worth catching if only for the photos, and the empowering experience of taking in one amazing woman's life story.