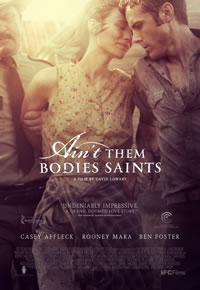 Casey Affleck, Rooney Mara and Ben Foster deliver nuanced, grounded performances in Ain't Them Bodies Saints, the latest from director David Lowery – and that's about all there is to say about the idyllic indie film. Set in Texas at least 50 years ago, the film approaches some bigger themes like true love, but does so in a condensed, predetermined manner.
Comparison's to Terence Malick seem to be inevitable, and aren't entirely unfounded. The film is dreamy like Mallick's work and its plot is sparse, simple and related through voiceover and monologue, but it lacks the emotional connection that Malick's films do so well and so beautifully. As a result, it is a much easier film to process, but fails to make any kind of deep connection.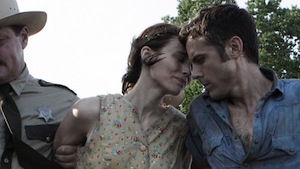 Ain't The Bodies Saints begins almost like a fairy tale with it's opening  title card and ends similarly, but what happens in between is largely straightforward. Affleck and Mara play Bob and Ruth, respectively. Two young lovers who seems to be simultaneously drawn and repelled from one another. After an unfortunate turn of luck, the couple are separated and Bob spends the rest of his time working to get back to her.
There's nothing wrong with a simple story told well, and this one is most certainly well performed. Affleck and Mara both deliver naturalistic, quiet performances that make their relationship extremely believable. Some of the best scenes in the film come from Affleck's voiceover, as his character writes letters to estranged love. At the same time, Foster continues to be one of the most underrated and underused actors in Hollywood. As Patrick Wheeler, the local deputy, he injects warmth and compassion into a character that could have been remarkably flat otherwise.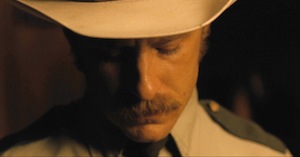 If this weren't as strong a year for independent film, maybe Ain't Them Bodies Saints would have distinguished itself from the pack more. As it stands we're in the back half of  a year that has given us Springbreakers, Stoker, The Place Beyond The Pines, The Way, Way Back, Frances Ha and Upstream Color. In other words, it gets lost in the fold.
That said, it's a well made, well performed film, it's just not exactly a particularly compelling one.