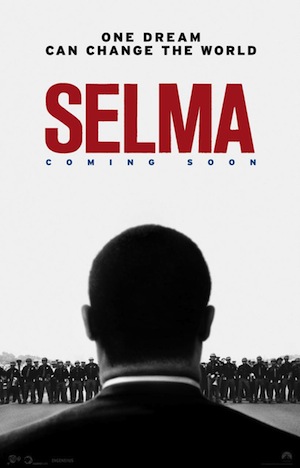 [Rating: Solid Rock Fist Up]
This movie review appears on Lawrence.com.
There are films that are "important," and there are films that are personal, and its rare the two intersect.
I put the word "important" in quotation marks because that connotation denotes somebody second-guessing what they think an audience needs to see. Most "important" movies have a historical aspect to them, and the filmmakers' desire to tell as much of the story as possible is often the very thing that keeps these films from succeeding.
Selma, which documents one crucial moment in the Civil Rights Movement of the 1960s, avoids this highlight-reel approach and embeds you with Dr. Martin Luther King Jr. (David Oyelowo) and the people on the front lines of a life-and-death conflict.
The personal struggles embodied by the myriad of supporting characters stand in for a wide spectrum of related issues, giving this small movie a historical sweep that goes beyond its modest $20 million budget. By telling lots of micro stories and putting faces on these issues, director Ava DuVernay makes history come alive with shocking relevance.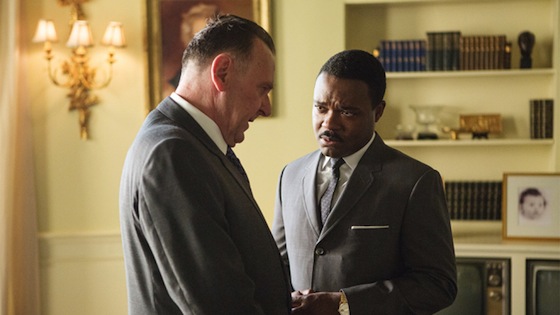 When the onscreen titles appear like they do in most historical dramas, it only takes a second for the dread to sink in. It isn't DuVernay talking to us. These are FBI surveillance reports. These people are being watched. Although President Lyndon B. Johnson (Tom Wilkinson) has already passed the Civil Rights Act of 1964, African Americans are still being denied the right to vote in the South. When LBJ—who had regular meetings with MLK—refuses to see the matter as urgently as King, he and his supporters head to the hostile territory of Selma, Alabama for a non-violent march.
DuVernay, working from a script by Paul Webb that she revised, does something quite remarkable with Selma, achieving a balanced look at this key moment in time. We experience the struggle from myriad points of view.
We're in the trenches with MLK's inner circle as they disagree with local organizers on a tactical level. We're with the black citizens of Selma as they try to vote, or exercise their right to eat in a restaurant with whites. We're in the Oval Office as LBJ talks politics and agendas. We're with Coretta Scott King at home, confronting her husband about his infidelity. We're watching State Troopers activate local racists on their behalf. We see horrified white and black folks watching the violence on TV. We listen to a white New York Times reporter witnessing it firsthand as he calls in his story from a pay phone, his voice trembling with sadness.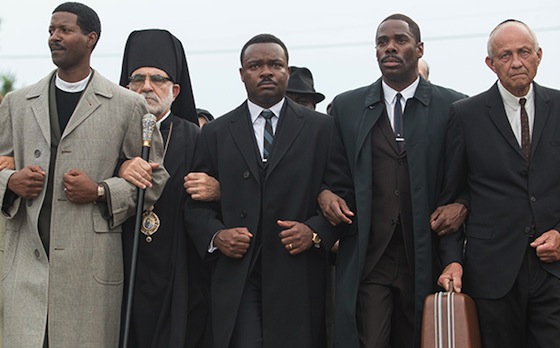 This is exactly why we need Selma right now. This electrifying film puts the tension, the fear, the courage, and the tragedy in perspective, and dramatizes it through the struggles of people, not rhetoric.
LBJ's calls for patience are exactly the kind of thing people don't want to hear today, 50 years later, when voting obstructions for minorities have been re-instituted by politicians, districts are being gerrymandered, and when unarmed blacks are being killed by white policemen.