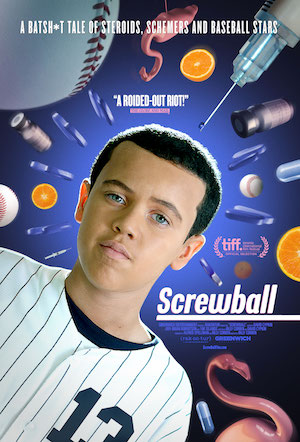 [Rating: Minor Rock Fist Down]

As a sports fan, I love watching the ESPN channel. Over the past 10 years, they have produced some of the best sports documentaries in their 30 for 30 series, including the Academy Award winner, O.J.: Made In America. While most are not of the caliber to win an Oscar for Best Documentary Feature, they play out like entertaining volumes of sports stories. The new documentary Screwball plays out more like a sensationalized 30 for 30 rerun than it does an entertaining, feature-length sports documentary.
Directed by Billy Corben (Cocaine Cowboys), the doc recalls the stories of Major League Baseball's investigation of illegal doping and steroid use by its players including, most notably, former superstar Alex Rodriguez. In 2013, the scandal rocked the baseball world and led to suspensions of several players, including Rodriguez.
The story is mostly told by Tony Bosch, a Miami-based wannabe doctor and the owner of Biogenesis clinic. His stories range from helping Floridian housewives with "anti-aging" techniques to helping athletes get a "boost" in their performance with the proper dosing of human growth hormones. He recalls the stories of the main "players" in the investigation with a beautiful South Florida background.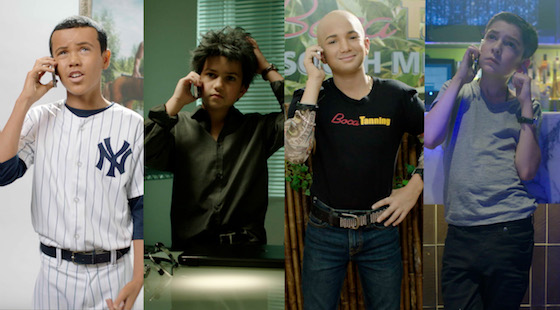 The presentation of the interviews is told with baseball card like overlays, turning these malicious characters into "players" in the game. It also missteps with the use of children in the role of the adults in the dramatized retelling of the scandal. While meant to portray the naiveté of all parties involved, it's weird to look at kids hijacking cars or partying inside an adults-only club, wearing wigs and baseball shirts. There is also a weak attempt to create a Goodfellas-like montage which plays poorly, down to the fake "Layla" music in the background.
In an attempt to be fresh and light, Screwball takes a strike in its storytelling. Corbin's approach comes off cheesy and immature. For a story that changed the way people look at baseball and its players, it was too superficial with clips ranging from Saturday Night Live to ESPN's SportsCenter.
Maybe it should've be a 30 for 30 episode after all.