I've watched two very different music documentaries within the past week.
The first was The Defiant Ones, which dives deep into the partnership between music producer Jimmy Iovine and Dr. Dre. All of the Dre moments were essentially what Straight Outta Compton should've been. It was fascinating and had me hooked within the first couple minutes.
The second documentary was SCORE: A Film Music Documentary, which opens at Screenland at Tapcade today. If the title doesn't give it away, it's a film about film scores. This is a full, encompassing look, starting with the beginning of film and organists in the theaters to modern day movies and the full orchestras they incorporate.
It's funny when one of the musicians interviewed noted how the original King Kong wouldn't have been scary if it didn't have any accompanying music. I believe it. If I saw a music-less movie about an ape climbing a building, I'd probably be laughing.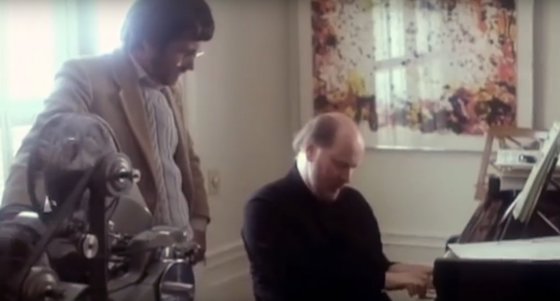 Take a second a think about some of the most memorable scores in film history: James Bond, Star Wars, Indiana Jones, The Pink Panther, Jaws, and Jurassic Park are just a few that easily come to mind. It's crazy that four of the six I just listed were by the same man.
Roughly 20 minutes of the film was dedicated to John Williams and the impact he's had on the world of film scores. Before he came onto the scene, studios sort of ditched the traditional orchestra sound and replaced scores with modern and popular music. Then in 1975, Jaws happened. The film's score — an ominous, two-note sound — has since become synonymous with danger. The man changed the game. If this film is successful and spawns a sequel, it has to be solely about Williams' work. There are many greats in the world of film scores, but it just seems like whatever this man touches, turns to gold.
The film features interviews with Hans Zimmer, James Cameron, Danny Elfman, Quincy Jones, and Trent Reznor, among many more. Everyone involved gives audiences a look behind the scenes at the musical challenges and creative secrecy of scoring a movie.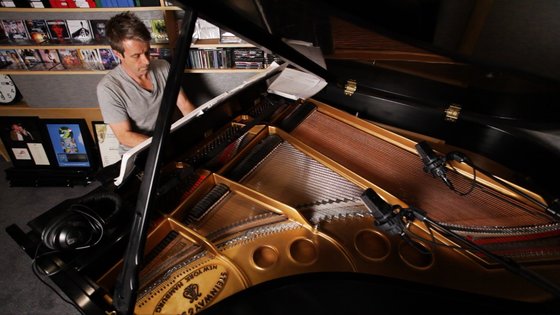 They also drop random tidbits, like did you know that the score of Remember the Titans was used for then-President-elect Barack Obama in his 2008 election night address? Trevor Rabin, the composer, said although he wasn't asked for it to be used by the campaign, he thought it "worked so well."
If you're a fan of knowing how the sausage is made, then you'll enjoy this documentary, especially if the sausage in question is film scores. One thing I thought about while watching this movie though, was there aren't really any modern scores that blow me away, except for Mad Max: Fury Road. Maybe we have to wait a few years for the scores of today to become classics.