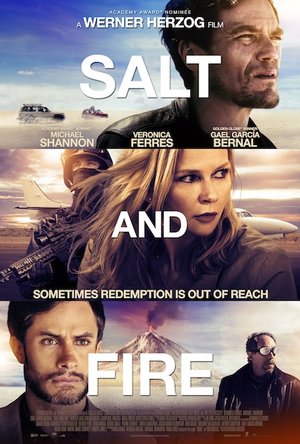 [Rating: Solid Rock Fist Up]
I expected this movie to be something else. The synopsis describes it as a hostage thriller.
But I should've known that Werner Herzog's Salt and Fire couldn't be that simple. This is a movie about facts fighting theories, a crumbling environment, corporate greed, and a tiny dose of aliens.
A mysterious hostage-situation unravels a bigger truth when Laura (Veronica Ferres), the leader of a small scientific delegation, is kidnapped with her two colleagues, Dr. Fabio Cavani and Dr. Arnold Meier (Gael García Bernal and Volker Michalowski, respectively). After spending some time with her kidnappers, she is deliberately stranded in an area of gigantic salt flats with two blind boys.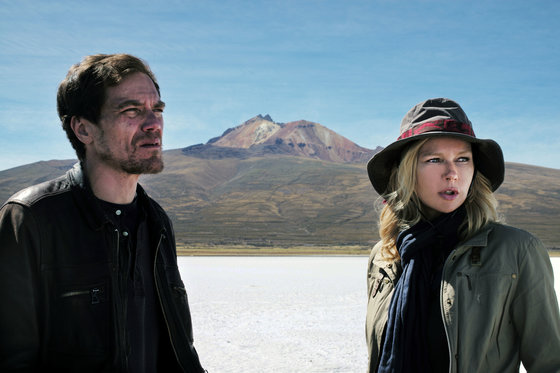 Matt (Michael Shannon) is the CEO of a large consortium that is responsible for an ecological disaster in South America. He knows his company is responsible and kidnaps Laura and her colleagues as they prepare to address a delegation with their scientific findings on the matter. However, when a volcano begins to show signs of erupting, they must unite to avoid a disaster.
Everyone is succinct. From the hostage takers to the hostages themselves, nobody says more than they need to. For periods of the first act, Matt and Laura spend time alone, discussing everything from art to alien abductions. Their time alone together gives the movie a stage feel, with quick Shakespearean dialogue with hints of Beckett and Chekov.
The second act was a little weird for me, this is when Laura is dropped-off in the desert with two blind boys who don't speak English. These scenes gave writer and director Werner Herzog to showcase the beautiful Bolivian landscape. At times, these scenes felt like they slowed the pace of the quick first act, but I wouldn't deter anyone from watching this movie because of the change in tone. These were some of the most hauntingly beautiful shots in the whole movie.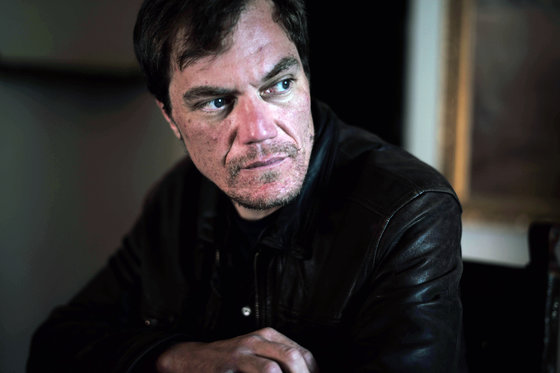 Every actor is strong, but I can't say enough about Michael Shannon's performance. When we first meet him, he's in a ski-mask, but you know immediately it's him by the intensity he brings to his performance. He's calm and subdued when he needs to be as to not frighten Laura, but stern and commands the set when he has to show his muscle and authority. Shannon has been on a role the past few years, this is just another great performance to add to an ever growing list.
There may be other undertones I may have missed. Maybe I'll catch them upon a second viewing, because I know this is something I not only want to watch again, but need to watch again.
Salt and Fire is in select theaters and available on VOD and iTunes now.