It is always a frustrating delight when a film comes along that resists adequate description.
These films are great because they offer a fresh perspective or unique synthesis of emotional elements. We connect to the characters and feel for them, but the experience feels new.
The frustration stems from an inability to effectively explain to potential viewers why they should see these movies.
Jacques Audiard's Rust and Bone is just such a film. It made my Top 10 of 2012, and is a film that sinks its hooks into you and forces you to follow these characters, which are so strange, so alien, and also wholly familiar.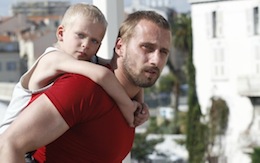 Alain (Matthias Schoenaerts) and his young son, Sam (Armand Verdure), live as transients until they arrive at Alain's sister's house. Here Alain finds work as a security guard, and takes up bare-knuckled boxing for some spare cash.
While working as a bouncer in a club, Alain meets Stéphanie (Marion Cotillard), an orca trainer at the local aquarium. Neither Alain nor Stéphanie take much notice of the other until Stéphanie suffers a crippling injury during a performance and is left without her legs.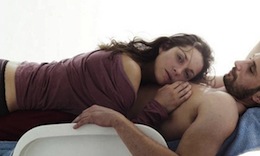 Rust and Bone is a provocative exploration of self and sexuality that does not allow the characters to escape their own emotions. Stéphanie still wants to feel like a sexual being after the accident, but does not want to sacrifice her emotional attachments to do so.
Alain loves his son and feels a strong and unwavering commitment to Stéphanie, but is unwilling to sacrifice his own self-interests to make these relationships successful.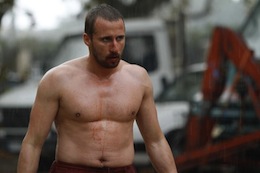 The narrative meanders, but instead of this feeling like a flaw, it bolsters a sense of reality in the story. These characters have messy lives, and the plot that follows them is messy as a result.
Marion Cotillard gives a performance that is both emotionally and physically denuded. Stéphanie is a wrecked individual finding her strength, alongside Alain, a strong individual finding his vulnerability. Cotillard's development of Stéphanie as a real person makes us believe in Audiard's story all the more.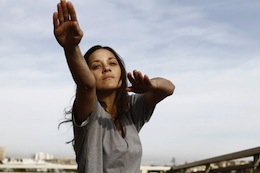 Some of the more disturbing and convincing special effects help the film out as well.
I could belabor the issue, but Rust and Bone is a film that you are going to have to see for yourself. Its discussion of emotional and sexual issues is frank and unguarded, and the film itself is a unique and worthwhile experience.
It is easily one of the best films I have seen in the last year.