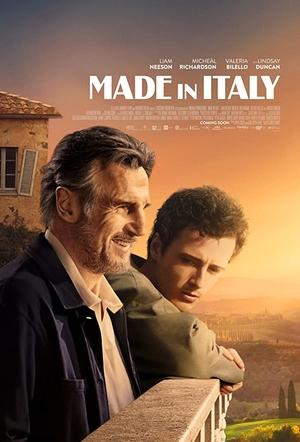 [Rating: Rock Fist Way Down]
Opening on VOD and in select theaters on August 7.
Made in Italy is nothing more than a Lifetime original movie disguised as an arthouse film under the label of IFC Films. Lifetime movies are commonly known for being poorly acted, serotonin-forced meaningless fluff that one has to be in the right mindset to sit down and enjoy. The viewer has to turn one's brain off to prepare themselves for the predictable plot lines and the resurrection of 1950s camp. There's a reason critics are normally not asked to review them. However, Made in Italy presents itself as more prestigious than it actually is, making the viewing experience is exhausting and seemingly endless.

Made in Italy is a formulaic bore that lacks any sort of saving grace. It is the type of film that may be a meaningful personal project for those involved in the film, like first time director James D'Arcy and real-life father and stars of the film Liam Neeson and Michael Richardson but this British dramedy is not my cup of tea. The film's greatest fault is not that it is egregiously bad in one way or another, it's that it's a dramedy that is neither dramatic nor funny.

The film tells the story of Jack (Richardson), an artist traveling from London to Italy with his father Robert (Neeson) to fix up and sell a countryside home inherited from his late mother. Going through a divorce, Jack hopes that the earnings from his share of the home will be enough to buy an art studio owned by an estranged wife and her family. Bringing along his curmudgeon-like father, Jack and Robert's distant relationship is explored and secrets are revealed.
James D'Arcy's acting-turned-directing attempt is commendable yet disappointing, to say the least. The actor who has appeared in such films as Dunkirk, Cloud Atlas, and Avengers: Endgame showed ambition by sitting in the directing chair with his first feature, but has created a film with no ambition. Made in Italy struggles to say anything and falls flat in telling its basic story in a unique or creative way. There is not a captivating tone to immerse audiences in the father-son drama filled with secrets, there isn't any alluring camera work that allows the film to stand apart from a student project, and the plot suffers from a serious case of predictability. The result of this mediocrity is a film that is painfully dull and without context creates an unsatisfying "paint by numbers" viewing experience. D'Arcy is a talented actor but needs another shot to prove himself as having the talent of a director as well.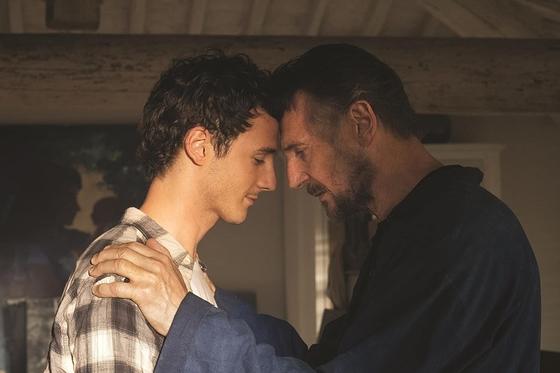 It could be assumed that with the real-life father-son pairing, Neeson and Richardson's performances would stand out as the most exceptional feature of the film. Even with both men's talents, this isn't the case at all. Neeson seemingly phones in his performance more in this film than he did in the third Taken movie. He handles the subtle drama better but as the film reaches its boiling climax, Neeson's over-the-top acting is some of the worst of his career. Richardson does a fine job capturing the character of Jack, but there is not much of him to cling onto. The pain of the character never comes to life in the script and his actions have the unfortune balance of being unmotivated while overly predictable. It's astonishing to see how misguided the performances and pairing are, as on paper it looks perfect. 

Between the butting heads of father and son, Valeria Bilello plays Natalia, a woman from Tuscany that comes to be the voice of reason in the film. While the men squabble and strain their relationship, even more, Natalia serves as an almost guardian angel-like figure, who helps the men sort through their differences and puts Jack on his proper path in life. Natalia comes to not only be the unproblematic good character in the film but also comes to represent Tuscany as a whole. Bilello carries this charm with grace and delivers the most engaging performance of the group. She is held back by the character being one giant cliche, yet her abundance of charm still manages to shine through as she represents the magic of the city.

Despite its faults, the film's glorification of Tuscany and an alluring simple way of living is its greatest strength. The most effective scenes in the film are the ones that showcase the beautiful Italian landscapes and capture the stress-free spirit of the local people. Obviously, Tuscany is not some sort of Utopia without responsibilities, but the film exceeds at creating a sense of escapism where little issues are not as big as they might seem. Bilello does a great job embodying this feeling that film successfully creates.