Midnighters screens at Panic Fest in Kansas City, Mo. Check out the full schedule here.
Midnighters opens with the countdown to the end of another crappy year of marriage for a privileged young couple. Lindsey (Alex Essoe) Jeff (Dylan McTee) are miserable with each other and their place in their charmed life. On their way home from a New Year's Eve party, they accidentally hit a pedestrian walking along a dark and gloomy road. This is where they freak out and start making bad decisions.
Fortunately for the characters but unfortunately for the audience, most of the bad decisions are made by the screenwriter as the film teeters between being a capable, tightly wound thriller and an eye-rolling chain of ridiculous dialogue and even dumber character motivations that cock block any chance at a satisfying conclusion.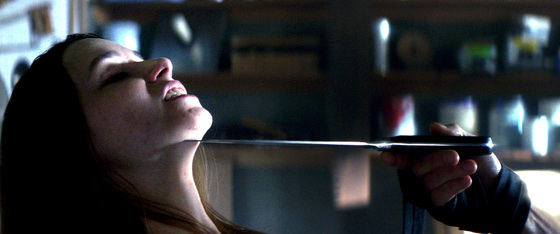 So, because they've been drinking, Lindsey and Jeff decide to cover up their possibly fatal mistake and the life they suddenly realize wasn't so bad to begin with spirals quickly out of control as the couple uncovers a web of deceit that hits a little closer to home than they want to believe.
The film is directed by Julius Ramsey, who has made his name as an editor on AMC's The Walking Dead. As a director, Ramsey proves himself capable, pulling some decent performances out of the small cast and delivering some decent tension. But the script itself, penned by Alston Ramsey (Julius' brother) is part of the problem as it often tries to be too clever for its own good.
The story itself is fine, offering up some interesting twists and turns along the way but it's one of those movies where the characters are all too aware of what kind of movie they're in. People act weird and suspicious early in the film even when there is no reason other than 'hey, we're in a scary movie.' Characters motivations seem to change from scene to scene without much explanation other than to set up the next twist.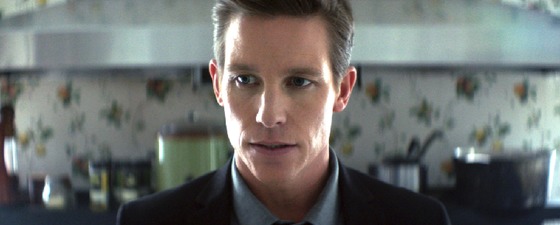 The cast is okay given what they have to work with, but they all play their parts well within the confines of the plot. The fact they are all relatively unknown actors helps the believability factor. Essoe stands out among the small cast as the wife wife who struggles to trust those closest to her, including her own sister, who may or may not be involved in a more sinister plot lurking in the shadows. As one of the films villains, Ward Horton, also delivers a chilling performance.
Midnighters is almost a really good thriller that has to settle for simply being a decent flick because of an unbalanced script with a few loose threads that keep it from being the tightly wound thriller it aspires to be.