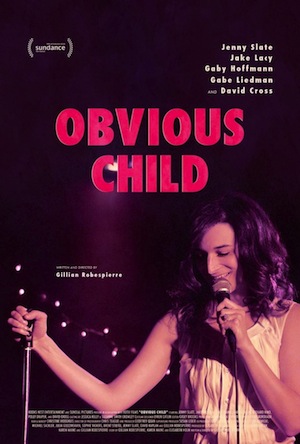 [Solid Rock Fist Up]
Obvious Child is more than 'that new abortion movie.' It is a tremendous debut for its writer and director, Gillian Robespierre. The film introduces her to the world, not as a director that is willing to talk about difficult issues, but as a director that understands what it is to be a human. Robespierre brings this humanity to the screen in a way that is hysterically funny, without being trite.
The film shares its title with a Paul Simon tune that, by no accident, plays more than once during the film. In the second verse of the song, Simon sings, "I am remembering a girl when I was young, and we said these songs are true. These days are ours. These tears are free."
Though not the titular lyric, these lines from Simon's song reflect the tone of the film. Standup comedienne Donna (Jenny Slate in a spot on portrayal), is going through an emotional crisis after her boyfriend dumps her in the bathroom of a comedy club, and she finds out the bookstore where she works is closing. In her injured, and drunken state, Donna meets Max (a charming but equally believable Jake Lacy). The two spend the night together. Three weeks later, Donna finds out that she is pregnant, which forces Donna to take a look at her life and what real adulthood actually entails.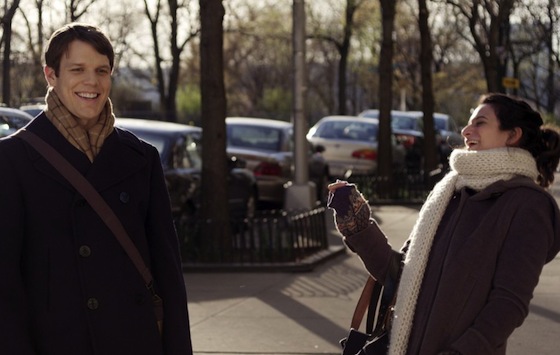 Slate is the fearless leader of a terrific ensemble cast, including Lacy, Gaby Hoffman and Gabe Liedman. Hoffman and Liedman play Donna's two best friends and biggest supporters through this confrontation of actual adulthood. Slate and Liedman have been performing standup together for years, and their chemistry on screen holds strong. The film also featured appearances from Richard Kind, as Donna's father and David Cross as the owner of the comedy club where Donna performs.
It is almost impossible to see where Robespierre's writing ends, and Slate's performance begins. The time both have spent with the script, and Donna's character in particular, is evident. The film is based on a short by the same name that was released in 2009, which was also written and directed by Robespierre and starred Slate.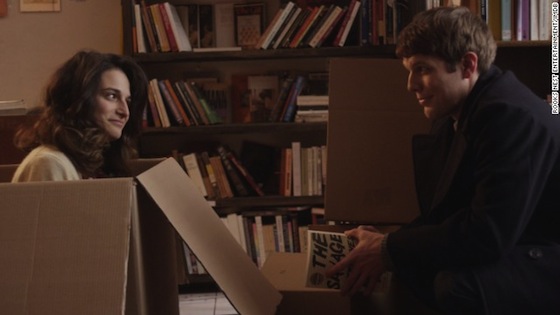 The beauty of the film is that while there are moments that seem to have little precedent, they are functional for the plot, and serve an important role in bringing the story together. There were a few short cuts, which stood out because they were rare in a film that otherwise plays by the rules that it set for itself. The weaker moments are easily chalked up to it being Robespierre's first feature film. Even the weaker moments were better than average filmmaking, particularly for a romantic-comedy.
Obvious Child is a poignant and funny film that captures the spirit of the Simon's song, and breathes new life into the romantic comedy.