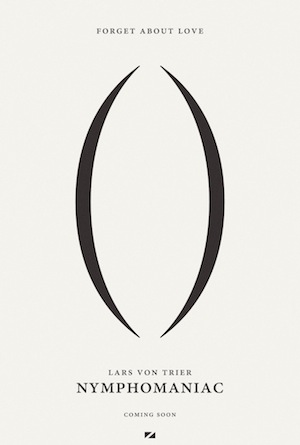 This review originally appears on Lawrence.com.
Writer/director Lars von Trier's extremely self-aware, four-hour Nymphomaniac opens this weekend at Screenland Armour and is already available on VOD platforms everywhere.
Divided into a roughly two-hour Volume I and Volume II, it feels like a typical von Trier movie where the Danish filmmaker constantly rattles our cage, but this time out, there's a playfulness to his button-pushing. At least until the sucker-punch of an ending.
Touted during its production as being pornographic, the unrated Nymphomaniac of course has more on its mind than graphic sex scenes, although there are plenty of those.
It is a story told in flashback, with a woman confessing her shameful life story. Her name is Joe (Charlotte Gainsbourg) and she's found beaten in an alley by an older intellectual gentlemen named Seligman (Stellan Skarsgård). He takes her in and listens to her stories of a life of depravity, withholding judgment, even as she judges herself.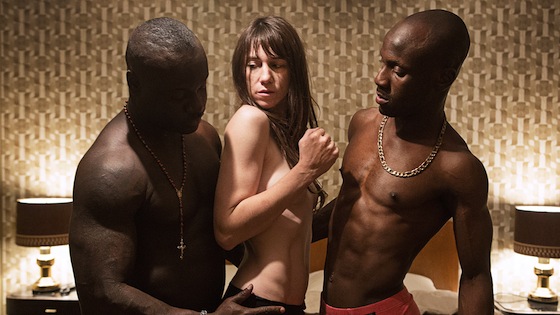 Uma Thurman is particularly devastating in a brief scene, while Shia LaBeouf is appropriately shallow in an unconvincing role.
Von Trier is well-known for inflicting heaps of punishment upon his female lead characters, especially after movies like Breaking the Waves, Dancer in the Dark and Antichrist. The way that he exposes the inherent sexual hypocrisy in Nymphomaniac, however, is very sneaky. The conclusion that Seligman comes to after hearing this story may surprise you.
On one hand, the film is incredibly didactic. Joe's voracious sexual appetite is shown onscreen with scenes of her as a young woman played by Stacy Martin, while Seligman comforts Joe in the present with pretentious analogies (from literary allusions to the joys of fly fishing) that come to life before our eyes.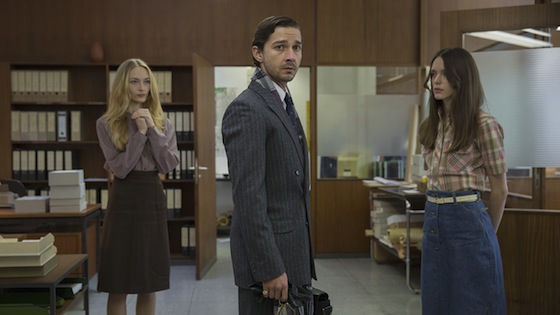 If Nymphomaniac feels like a lecture sometimes — and it does, with numbers actually being added up onscreen as a character speaks — then von Trier also undercuts that serious tendency with black humor, such as shots of a schoolgirl Joe pleasuring herself in front of a chalkboard.
As sexually explicit as its trappings are and as absurd a story as it is, Nymphomaniac is an accomplished work from a provocateur with a distinct point of view. Somehow, despite all the meta digressions, unlikely coincidences, and nihilistic tendencies of von Trier's storytelling (the ending certainly subscribes to this leaning), a convincing sense of sadness and loss comes through.