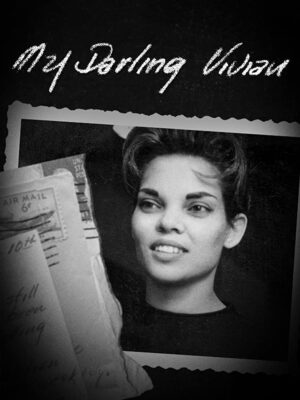 [Rating: Rock Fist Way Up]

The eponymous "Man in Black" Johnny Cash changed country music during his time, forming one half of the famous Cash duo alongside his wife June Carter Cash. Forgotten by many country music fans however, was the fact June was Cash's second wife.
Only briefly dramatized in 2005s Walk the Line as a long-suffering housewife, it was Vivian Liberto who was Cash's first wife, giving birth to his first four daughters and stepping aside to let her husband shine in the limelight as she became a housewife to celebrity. Her untold story is revealed by her daughters Rosanne, Tara and Kathy Cash in a new documentary My Darling Vivian (directed by Matt Riddlehoover), inspired by Liberto's memoirs. 

In 1951, Johnny Cash met Vivian Liberto at a roller skating rink in San Antonio, Texas. He was in the Air Force and would soon deploy for a three-year tour in Germany. During this time, Vivian and Johnny would exchange hundreds of letters to one another, and the two would marry upon his return. After the birth of their four daughters, Cash would move the family to California, something his daughter Kathy claims was the downfall of the marriage. While Vivian played housewife and mother to the girls, she constantly felt alone in the marriage as Cash was constantly on tour, and when she asked Johnny for a divorce only for attention (she had no real plans to divorce), he did not object. From this point in the film, the Cash sisters describe how their mother never stopped loving Johnny even if history wanted to erase her. There were many things that irked her in life post-divorce, the biggest issue being June Carter Cash saying "our daughters" during media appearances. However, even near the end of Cash's life, Vivian never stopped loving him, even visiting him in his final few months.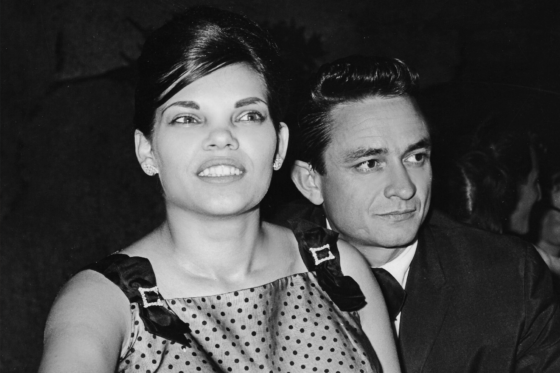 I loved this. Johnny Cash is one of the only country music artists I respect 105%, but to know that his first wife has a story of her own is intriguing. The Cash sisters talk about how Walk the Line was nothing but a fabrication of the relationship between their father and their mother, who passed away in 2005 before the film could be released. One of the more surprising aspects of the film is the way race is presented. Many news outlets thought Vivian was black because of her dark skin color. Time and time again when Johnny toured in the south and brought Vivian along, she had to prove that she was Italian-American and had rights to travel with Cash. 

Like the Cash sisters, one can hope audiences will appreciate Vivian's story at last. So often we know the romance of Johnny and June, but what about Vivian? She finally gets her time to shine, and her daughters are able to bring out her legacy at last, hidden from country music history.