"The Devil's Double" takes a healthy production budget and a compelling true story complete with a character in impossible psyche-ravaging situations, and manages to turn a sure win into a dud.
Based on the life of Latif Yahia, the double for Saddam Hussein's psychopathic son Uday, "The Devil's Double" should have been a fascinating character study about the psychological pressures that Latif had to bear in order to become the public face of his maniacal captor.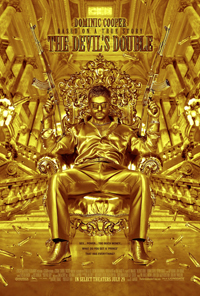 In the hands of director Lee Tamahori, known for his whiz-bang action films "Next" and "xXx: State of the Union," and writer Michael Thomas, whose top credit may be that he was one of four writers for "Ladyhawke," this film is devoid of psychology, emotion, or even an interesting thought, and instead focuses on the requisite plot points to push the viewer through the story.
"The Devil's Double" begins with the captive Latif (Dominic Cooper) brought before Uday (also played by Dominic Cooper). This heir to Saddam has decided with the impending conflict between Iraq, Kuwait, and the U.S., he needs a double for protection. Uday makes it clear that Latif must accept his new assignment or risk the safety of his entire family.
With his new double in place, Uday can now live his vicious life brimming with extravagant debaucheries without being troubled by things like public appearances. After a particularly egregious offense involving the rape and murder of a teen girl, Latif comes to the conclusion that he must escape regardless of the cost.
Like so many male-driven action films, there are lots of guns, shiny expensive cars, and a woman as lust interest. By adding in all of these elements, Tamahori kills anything other than glossy surface content and makes "The Devil's Double" a bizarre mix of "Desperado" and "Entourage."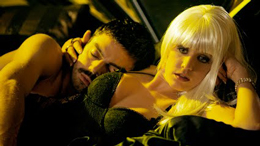 With Cooper playing both Uday and Latif, it even feels like a skinny action version of "The Klumps."
Not only is "The Devil's Double" a disappointing missed opportunity, but the high polish shine that director Tamahori gives to Uday's violent and misogynistic behavior is often offensive.
If it were a silly screenplay with a fictional story that was offered up as a fun summer diversion, then maybe "The Devil's Double" could give the right viewer some limited entertainment, but as is, this movie is a waste of time at best.