You'd be hard-pressed to find a movie released in the past year that will break your heart the way "Rabbit Hole" does. Based on the play by David Lindsay-Abaire, this adaptation is helmed by John Cameron Mitchell, of "Hedwig and the Angry Inch" fame. The indie director has taken a departure from Hedwig insofar as content and audience, but his expert style is still undeniable in this heart-wrenching film that follows a falling-apart couple after the loss of their four-year-old child in a tragic accident.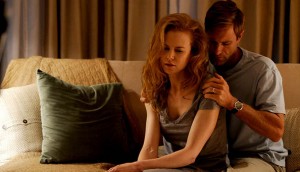 While the concept of the film isn't entirely original, the characters are so compelling that the audience is willing to forego the notion that they've heard this one before. Nicole Kidman shines as Becca, giving her best performance since 2002's "The Hours," a much-needed career boost after nearly a decade of films that left much to be desired. Aaron Eckhart also gives an excellent performance as Howie, Becca's husband.
What's refreshing about "Rabbit Hole" is that the film never allows its characters to fall into the expected stereotypes. An audience expects one parent to be the active griever, the other the more passive, yet these characters vacillate throughout the entire film as they negotiate their grief as individuals and as a couple.
But it's Kidman's character that the film devotes the most attention to, and it's a wise choice—she demands it. The way in which she uses grief as both a shield and a weapon showed an audacity that I found refreshing. She even gets to shine in a few comedic—albeit entirely uncomfortable—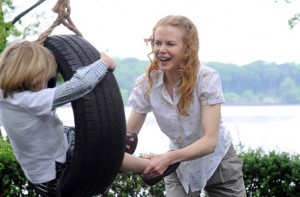 moments during a grief counseling session. Becca is well-rounded and fully texturized in her humanity, and Kidman does the part the justice it deserves.
The supporting cast filled out the film nicely, with great performances from Dianne Wiest and Sandra Oh. But it's newcomer Miles Teller that completes the puzzle, giving a poignant rendering of his own grief as the teenager behind the wheel during the accident. His performance is one to look out for.
As I mentioned earlier, it's a film that will take the wind out of your sails; the kind of movie where the audience sits through the credits, not out of interest, but out of a kind of paralysis. The direction and the script are solid—wonderful even—but it's the film's characters that will stay with you, long after you've left the theater.
The film has already picked up nominations from the Golden Globes, SAG, and Independent Spirit Awards, so here's hoping it gets recognized at this year's Oscar ceremony as well.
Kidman really deserves at least a nod for her performance; it will leave you breathless.