"Crazy, Stupid, Love" may have one of the lamer and lazier titles given a film this year, but that is exactly the point. This film embraces many of the clichés of sexually driven romantic comedies, but in doing so comments on and critiques them.
Just take a scene that occurs in the middle of the film. Cal (Steve Carell), a middle-aged businessman who has recently spilt from his wife, Emily (Julianne Moore), stands in a parking lot, and as his argument with Emily concludes, the rain begins to pour down on him. Just as the viewer starts to wrinkle their nose at the sappy moment, Cal looks up at the rain and says, "What a cliché."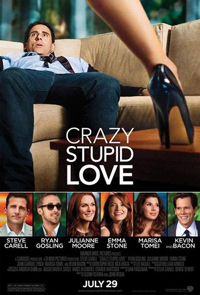 The self-awareness of "Crazy, Stupid, Love" is not surprising, since the writing team turned directing team of Glenn Ficarra and John Requa helms it. Their directorial debut, "I Love You Phillip Morris" was a surprising and funny romantic comedy that paired Jim Carrey and Ewan McGregor together as a couple on the run from the law.
In "Crazy, Stupid, Love" Cal's life begins to unravel when Emily confesses to an affair with co-worker, David Lindhagen (Kevin Bacon). In an effort to regain his lost manhood, Cal allows fellow bar patron and professional womanizer, Jacob (Ryan Gosling), to make over his life.
With a new haircut, wardrobe, attitude and more than a little nudging from Kate (Marisa Tomei), a scattered and sexually driven Jr. High teacher, Cal is back in the game, but lingering feelings and missed opportunities with Emily make him reevaluate what he really wants.
The film also weaves in the stories of son Robbie's (Jonah Bobo) 13-year-old obsession for Jessica (Analeigh Tipton), his 17-year-old babysitter, and Hannah (Emma Stone), a young lawyer, stuck in her more boring than boring relationship with Richard, played by the hilarious and perfectly cast Josh Groban.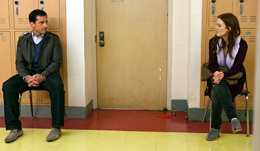 Not much that is believable happens in "Crazy. Stupid, Love." From the plucky and too perceptive 13-year-old to the series of clever coincidences that bring all of the stories together seamlessly, the circumstances in this film are thoroughly and transparently constructed.
But like the solid romantic comedies that have punctuated the decades from "It Happened One Night" to "When Harry Met Sally," the strength of "Crazy, Stupid, Love" stems from it characters, each of whom is well crafted and completely likable. We want to be emotionally invested in the lives of these wonderful and troubled individuals, and even when we are skeptical of something they are doing, it is easy to sympathize with the emotions behind the actions.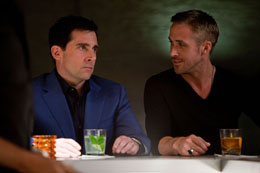 The entire cast is great from the stars to the supporting cast. Gosling and Carell have a particularly funny and charming chemistry as wingmen to each other's pursuits. This is the first performance from Steve Carell, after a series of feature film missteps, which convinces me he could be a viable leading man.
"Crazy, Stupid, Love" is a funny and charming romantic comedy with wonderful characters, a great cast, and a lot of heart. Its consistent self-awareness embraces the power of rom-com clichés while chuckling at their silliness. If you want a good date movie, but hate date movies, then "Crazy, Stupid, Love" is just what you've been looking for.