Director Michael Rapaport has created a labor of love. "Beats Rhymes & Life: The Travels of a Tribe Called Quest" is the rare documentary that balances adoration and honesty as it takes the viewer on a journey through the career of the influential hip-hop crew, A Tribe Called Quest.
The story begins in 2008 during the implosion of the newly reformed Tribe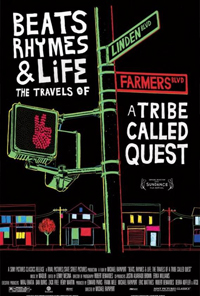 at the Rock Bells Tour. Phife Dawg's (Malik Taylor) frustration mounts as Q-Tip (Kamal Fareed), a passionate artist and perfectionist, continues to exert his control over the group. As the conflict grows, the group breaks apart.
Rapaport then takes us back to the beginning. We see the developing friendships between young Q-Tip and Phife in Brooklyn as the rise of rap and hip-hop surrounds them. These two ambitious kids, along with friends Ali Shaheed Muhammad and Jarobi White, form their own group, originally named Quest, and begin to build what would become one of the most influential hip-hop crews of the 1990s.
As with all successful musical outfits, it wasn't just about the young visionary Q-Tip, the lyric-dropping ability of Phife, or the DJing savoir-faire of Ali. Along with the success comes fame and pressure. ATCQ may have weathered the fame and Q-Tip's obsessive passion for musical perfection, but Phife was also struggling with deteriorating health due to his diabetes.
The commitment to the group on all parts was in question after the release of their fifth album, The Love Movement, and in 1998 A Tribe Called Quest called it quits.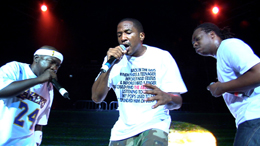 With it's focus evenly on the artistic drives of the group, the personal lives affected by the physical strain of feeding those passions, and the influence that one band can have on an entire genre of music and a generation of artists, "Beats, Rhymes, & Life" gives a cohesive picture of the members A Tribe Called Quest and how their music inspired others.
It captures the friendship of four men, the band that brought them success, and a musical moment in time when rap and hip-hop were beginning to take over the mainstream. A fantastic achievement for Rapaport's directorial debut, "Beats, Rhymes, & Life" will be a tough act to follow.