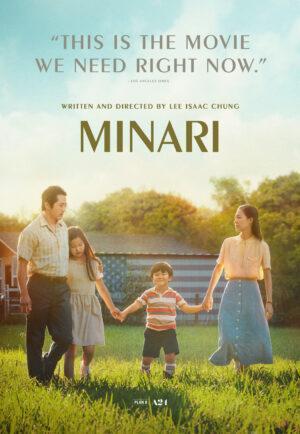 [Rating: Rock Fist Way Up]
In theatres now and on A24's VOD platform.

What is the American Dream as we know it in 2021? Is it starting from the ground up and making a name for yourself? Working your ass off to only come home and living a simple life? There's no real answer to what an American Dream is anymore.
Minari (directed by Lee Isaac Chung) is one of the most American films of the last year. The film, about a Korean family making a new life in Arkansas only to be pushed by numerous setbacks, is about as American as you can get. Chung's semi-autobiographical work is one that is bound to please any viewer.
Minari tells the story of the Yi family. It follows Father Jacob (Steven Yeun), mother Monica (Han Ye-ri) and children Anne (Noel Kate Cho) and David (Alan Kim) as they move their life from California to Arkansas, to live on a plot of farmland Jacob believes will be fertile to make them farmers. The idea is to grow vegetables native to Koreans and sell it to Korean families in the area and other Korean markets. While the family sets up their new lives, they bring over their grandmother Soon-ja (Youn Yuh-jung), whom David takes an instant disliking to. Soon-ja and David slowly start a bond while Jacob and Monica have their own issues with the land.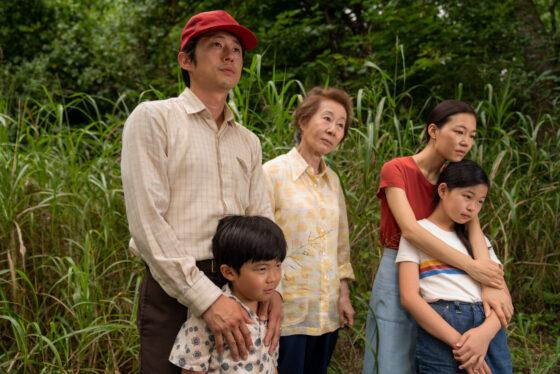 The film is a marvel, and I don't want to give too much away because it's just a film to watch. Minari is a plant native to Asia that plays a key role in the family's life and whether their land will be as prosperous as they want. The dynamic of Young Yuh-jung and Alan Kim is so heartfelt; any sort of grandmother/grandson relationship always brings something comforting.
One of the biggest bright spots of the film is the performance of Han Ye-ri. She's very underrated in the film and gives a nuanced performance as a wife who wants the best for her family but goes along with whatever her husband has up his sleeves. A scene in the barn near the end is proof of how much she loves her family.

Overall, Minari is one of the best films I had the chance to see from 2020. In a strange year that has been continuing on with the pandemic, Minari is one of the best American films to show the hope and perseverance of everyday people.