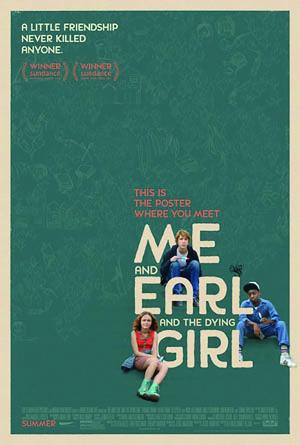 [Rating: Solid Rock Fist Up]
Why are dying teenagers the new movie craze? How did this form of storytelling replace dystopian futures or vampires?
The summer of 2014 saw a couple of weak entries in the genre – The Fault In Our Stars and If I Stay – but if the Sundance darling Me and Earl and the Dying Girl is any indication of where its heading, then I can't wait to see more dead kids…I mean, movies about dead kids.
The film follows Greg, (Thomas Mann) who has figured out high school to a tee. Like a modern, more geeky Ferris Bueller, he knows everyone's cliques and all their clichés. Unlike Bueller, though, he's not friends with any of them. He's friendly enough to be known and be in everyone's good graces, but not enough to make any long term, lasting relationships. Except with one person, Earl (RJ Cyler). Although, Greg doesn't identify Earl as a friend. Instead, he's a co-worker because they make parodies of classic movies. The films only last a couple of minutes with genius titles such as "Pooping Tom," "My Dinner With Andre the Giant," Senior Citizen Kane," and my favorite, the sock puppet spoof "A Sockwork Orange." To avoid the high school Middle East-like cafeteria and the drama that inevitably ensues while eating there, he and Earl spend lunch inside the office of their history teacher Mr. McCarthy (Jon Bernthal), watching videos narrated by Werner Herzog. Me and Earl and the Dying Girl does for eclectic films as Juno did for eclectic music.
Greg's world is flipped upside down when his mother forces him to interact with Rachel, (Olivia Cooke) a girl in his senior class who has just been diagnosed with lymphoma. Their first interaction is priceless as Earl confesses to Rachel he's only at her house because his mom forced him to be there. He even goes so far to say that she would be doing him a favor by letting him hang out with her, so his mom would get off his back about it.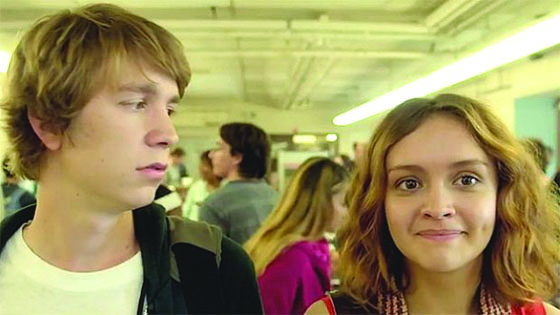 Over time, their forced friendship becomes real. Greg genuinely cares for Rachel, so much so that he he begins showing her his movies. This is a big moment because outside of Greg and Earl, nobody has ever seen them before.
In the hands of a studio, this is about the time that Greg and Rachel would start dating, get all romantic, and try to extract the most out of life before she kicks the bucket. However, writer Jesse Andrews (adapting his own book) doesn't do that. He stays true to the characters he created. As much as Greg might want that relationship — even going so far as to mock tradional movie tropes with Greg narrating what would happen if his life was a movie — it doesn't materialize. Subconsciously, he knows she probably isn't going to make it past graduation, so why put himself through the pain of losing someone he loves.
Outside the three teen leads, the supporting cast is a who's who of comedians and great character actors from Nick Offerman and Connie Britton as Greg's parents, to Molly Shannon as the grieving mother of Rachel and Jon Bernthal as the eccentric high school history teacher. Offerman was especially great, as a philosophy professor who cooks exotic delicacies and is overly attached to the family cat.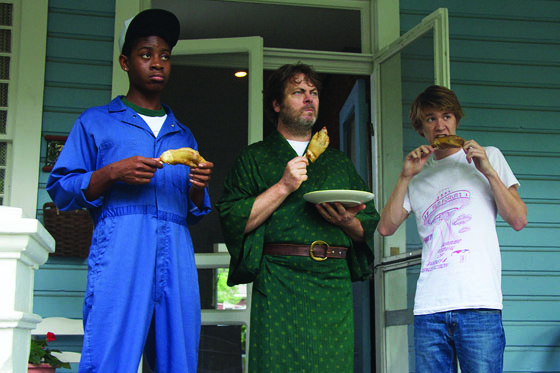 Andrews' screenplay is funny, while also knowing when to take itself seriously and tug at the heart strings of the audience. This teen dramedy tackles issues like high school conformity, love, euthanasia with creativity and a seriousness not usually seen in teen movies. My only real issue with the film were some of the directing choices by Alfonso Gomez-Rejon. At times beautiful and creatively shot by cinematography Chung-hoon Chug, I felt like they were trying to be too creative and weird with camera angles. I appreciate what they were trying to do, but felt they went overboard at times.