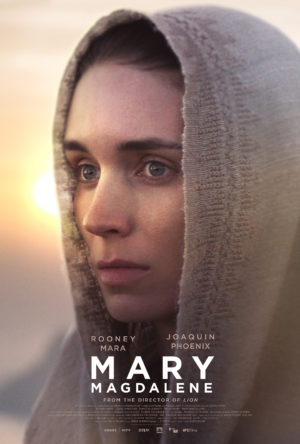 [Rating: Minor Rock Fist Down]

It's always nice to have your name cleared when you've been called a prostitute and a woman of loose morals for hundreds of years.
In 2016, Mary Magdalene, follower of Jesus Christ and second-most famous biblical Mary, was granted exactly that -and a look at canonical and gnostic texts indicate it was a move toward accuracy. Some of Christ's words are actually attributed to Mary in gnostic gospels, and the whole 'low morals' thing came from a long ago pope who, well, made it up.
Garth Davis (who's debut feature was 2016's stellar Lion) shows us this corrected version in Mary Magdalene, opening tomorrow at Glenwood Arts Theater, and starring Rooney Mara as Mary and Joaquin Phoenix as Jesus.
And while I appreciate this female perspective of the story, and it's reverent and respectful approach, it is a snooze fest. Just so boring. So many muted colors, so many vaguely foreign nondescript accents, so many strings – and not a lot else.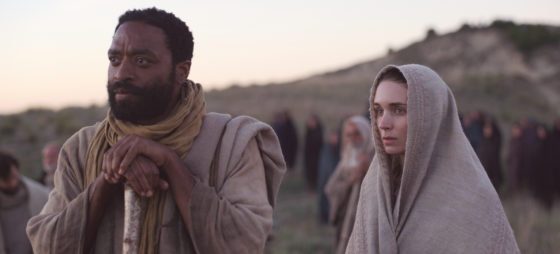 The film follows young Mary as she abandons her family to follow Christ, a personal and pious decision that is met with mixed emotions from the disciples, namely Peter (a bitter and un-Christian Chiwetel Ejiofor). She is by Christ's side as Lazarus comes to life, as the blind see, and as he is crucified and resurrected.
And this is an interesting take – a mix of history and mythology, with little interest in morality (there are no stations of the cross here). So the script (a first feature film for writers Helen Edmundson and Philippa Goslett) focuses more on history (again – including gnostic writings) and less on message interpretation. A few liberties are taken – my favorite being the interpretation of Judas (Tahar Rahim) as devoted fanatic trying to force Christ's hand, rather than traitor to the cause.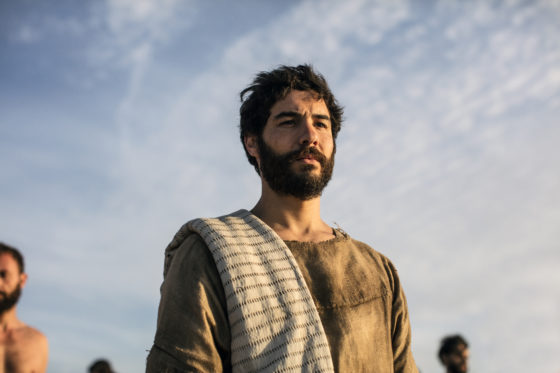 What the film does well is in the characters. In addition to an idealistic Judas, is Phoenix's performance as Christ: he walks the razor's edge of madness (as Phoenix so often does), not in such a way as to question his role in the story (in this story he is the true Messiah), but in a way that lends credence to why people may have thought he was mad. The experiences he's going through are so intense (How draining it must be to raise the dead!) – and Phoenix shows that.
There is also a decided physical attraction and energy between Jesus and Mary (Sidenote: Mara and Phoenix began a romantic relationship during filming.), and some of their scenes are downright erotic. But it's not blasphemy, its acknowledgement that adults are attracted to each other. Nothing happens, there is no Dan Brown here, but the energy can't be denied, and I felt it added realism.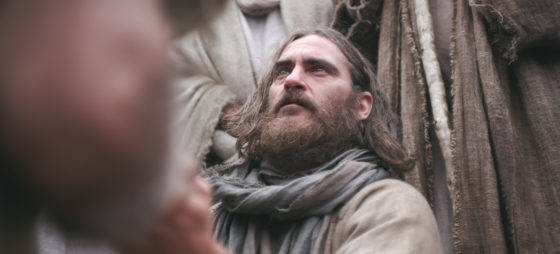 But it's still so boring. Rooney Mara makes many expressions of wonderment, but is mostly silent. And then it gets preachy, as Mary and Peter argue over Christ's true intentions.
For those with an interest in this story – this is a respectful and authentic retelling (although, I suspect more conservative Christians will be displeased by a number of things – it does use gnostic books as sources). But it feels more like an educational Sunday school film with shockingly good actors than it does an interesting, immersive movie experience.